Flower Festival Calendar 2020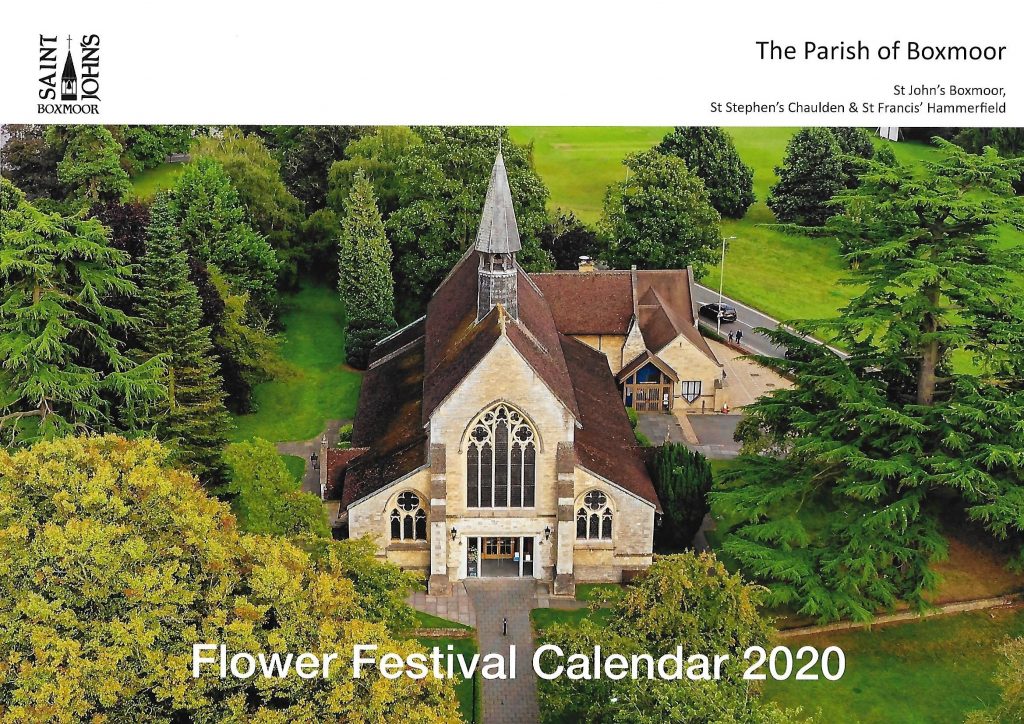 Boxmoor Parish held a very successful Flower Festival in 2019, entitled 'A Year in Flowers,' in which arranges created their own interpretations of the event.
The images chosen for this calendar by a team of experts are a selection of the best photographs taken at the Flower Festival, and in no way a seek to judge between the arrangements themselves which were all wonderful. Some seasonal liberty has, of necessity, been taken in designating pictures to the calendar months.
The very attractive aerial photograph of the church which appears on the cover was taken by Phil Bassett and is used with his permission.
The Calendar
How to purchase