November Letter 2019
Dear Friends,
November is a time and a season of remembering in many ways.
As I was reflecting on this a memory kept coming to mind. It was of an occasion when I met my great grandmother for what was, as far as I know, the first and only time. I was in my early teens and as the eldest sibling, was deemed old enough to know the secret that she was in fact my Nan's mother. I was forbidden to tell my younger brother and sister. It was strange meeting this frail old woman and not be able to acknowledge our relationship. Her story was of its time: as a pregnant teenage girl she was sent away to avoid family shame and arrangements were made for her baby to be brought up in another town. But I remember her now with thanks for who she was.
Much later, I think no more than twelve years ago, we finally learned the identity of my Nan's father and what became of him. He was a teenage boy at the time, His family moved soon afterwards and a few years later he sailed for Australia, where he joined the army and was posted to France as an Acting Lance Corporal in the 11th Battalion, Australian Infantry. He died on 15 April 1917, during the Battle of Lagnicourt. He has no known grave but is commemorated at the Villers-Bretonneaux Memorial, France. Now every November, when we remember those who gave their lives in times of war and conflict, I remember him – even though for most of my life I did not even know his name. I remember him as someone who through the chain of life, gave me life.
Our remembering during November may take several different forms and reasons: some very personal, others more communal. The month begins as in our churches we celebrate All Saints' Day when we remember and celebrate men and women in whose lives the Church as a whole has seen the grace of God powerfully at work. We give thanks for the examples and encouragement of their lives. Then on All Souls Day, we remember with thanksgiving before God those whom we have known more directly: those who gave us life, or who nurtured us in faith.
As the month ends, we will be on the edge of a new Church Year, about to step into Advent and our remembering will be a time of preparation as we turn again to the story of another pregnant teenage girl, who had the courage and blessing to bear God's Son to the world. A son who came to bring life to the world and for each of us who choose to believe in who he was and to remember him.
This month in all our remembering may we have cause to give thanks.
With Best Wishes,
Ruth
September Letter 2019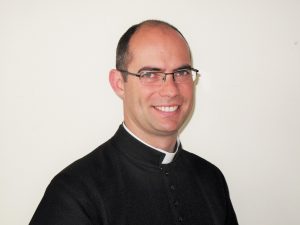 Dear Friends,
September is effectively the start of a New Year for many people. It is always a busy month with every group and committee in churches, schools and many other organizations the length and breadth of the country wanting to hold meetings so that they can make a 'good start'. If you read through this magazine you will read of all the things we are planning to do in Boxmoor over the next month – and beyond. It can make you dizzy just reading about it all. And thinking about Christmas – well that will immediately set you in a spin!
So what is it with all this 'busyness'? Why are we planning all these activities? And who are they for? As is so often the case, simple enough questions don't lead to simple answers. Is all this for the benefit of the congregations of this parish? Well, yes. We will enjoy taking part in all the things that are planned for the coming months, whether it be a Patronal Festival, Harvest Festival, Messy Church, Confirmation Service, Remembrance-tide, a Christmas Tree Festival, the Christmas fair or a Carol Service or any other of the dozens of things scheduled to take place over the coming months.
But we are not planning these things just for our own benefit. We are planning them for the benefit of friends and neighbours, and members of the parish who we don't even know – yet. We are seeking to invite people into the Church fellowship, to invite people into relationship with Jesus Christ. Why? Because having a relationship with Jesus Christ is something that we value; it is important to us and helps us in our lives, and so we want others to benefit from that relationship as we do. We want to travel with other people on a shared journey of discovery, and the sharing of that journey with other people of faith in our church fellowship is one of the most important things that we as a church can do.
So the question you should ask yourself as you read through all the events of the coming months is not really: 'Do I want to come to that?' It is rather: 'Who am I going to invite to come with me to this or that event?' By approaching things from this angle we start to engage in the most fundamental activity of the Church – namely MISSION.
Every Blessing,
Mike