Letter from the Vicar – July 2022
Dear Friends,
Seeing Carters' Steam Fair on the Moor has reminded me of one of my earliest memories of Boxmoor. 9 years ago this month I came here on interview to see if I would become your new vicar. After a guided tour of the Parish and the Vicarage I was shown into the Lady Chapel to be interviewed by the then Bishop of Hertford, Paul Bayes. During the interview he posed this question to me:
"The Steam Fair are on the Moor. You have gone over after Evensong and got on the Waltzers. The attendant sees your 'Dog Collar' and says 'Being a vicar you obviously believe in God and Jesus. Why? And why should I?' You have until the ride ends (3 mins) to convince him"
I forget exactly what I said in response, other than my saying something like it is in the face of Jesus Christ that we see the depth of God's love writ large for all humanity; a God who wants us to have life in all its fullness; a God who loves and cares for each and every one of us despite our own failings; a God of compassion and forgiveness, a God who knows all our weakness and failings, joys and blessings because he too has walked this earth in Jesus, and thus shares in our pains and joys. Obviously, this – coupled with my other answers – were sufficient to convince the Bishop and other members of the panel that I was to be your next vicar.
But as I was giving my response to the Bishop's question I can recall thinking of some words of Jesus:
"…do not worry about how you are to speak or what you are to say; for what you are to say will be given to you at that time; for it is not you who speak, but the Spirit of your Father speaking through you." St Matthew 10: 19ff
I know many Christians who are terrified of the situation the Bishop was presenting to me – of sharing one's faith and justifying it to someone. It is scary. But those words of Jesus are so true. I wasn't expecting that question and yet I was given the words to speak. Even now I don't have a pre-prepared answer to the question but rather a trust that the Spirit will give me the words needed for that time and place, with that individual or group.
The temptation is to run away. And if that isn't possible to hide behind some piece of Church doctrine that we are just about able to drudge-up from the far recesses of our brain thanks to Sunday School. But that will never answer the question. The enquirer needs us to be real and authentic. They will see straight through us if we try to flannel like a politician on Question Time. They are after genuine relationship, integrity, and truth. And through the gifting of the Holy Spirit these things are given to us when we need them most.
As we continue to recover and rebuild from Covid lockdowns it is pleasing that in the last couple of months at least 5 new enquirers have made their way through our doors as a result of conversations like the one mentioned above. Our prayer is often that God would grow his Church. It seems to me that he is doing his bit in stirring the hearts those who seek. It's now our job to trust that the Spirit will enable us to engage with these new people.
"Let anyone who has an ear listen to what the Spirit is saying to the churches." Revelation 2: 29
May our ears be open; may our hearts be open; and may our mouths be opened to share the good news of Jesus.
Every blessing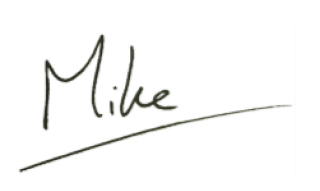 Letter from the Vicar – June 2022
Dear Friends,
Vivat! Vivat Regina Elizabetha!
So sang The Queen's Scholars of Westminster School, as part of the opening anthem I was glad by Parry, during Her Majesty's entrance into Westminster Abbey for her Coronation in 1953. The sound filled the Abbey and expressed our nation's earnest wish and prayer: Long live Queen Elizabeth!
69 years on from her Coronation, and 70 years since her accession to The Throne, it is fair to say that Her Majesty has indeed been blessed with a long life – a life devoted to the peoples of this land and Commonwealth. Her sense of duty, steadfastness, and faithfulness are the enduring characteristics by which she will be remembered and her reign celebrated.
As we gather over the Jubilee weekend with family and friends for street parties or 'The Big Lunch' we are given the opportunity to celebrate our remarkable and unifying monarch. It will be a joy to be able to celebrate this Jubilee with you. 10 years ago, for Her Majesty's Diamond Jubilee, I was living in Westminster planning ways in which we could mark her 60 years of Coronation. Emma and I climbed the Abbey's north Tower to get a unique vantage point of the River Pageant. Despite the rain and cold it was quite fun on the roof (maybe it was the Champagne that helped!) watching the proceedings below. I very much hope that the weather this time round will be more favourable and I hope you will be able to join our celebrations. Details of our Big Lunch can be found later in this magazine or on our Newsletter. I dare say many of you will be able to recall events of 70 years ago and how you celebrated then. In a nod to past we will be enjoying Coronation Chicken at the lunch.
May our prayer, joining those of long life for Queen Elizabeth II, be of thankfulness and gratitude for all she has been; has stood for; and will continue to be. God save The Queen!
Every blessing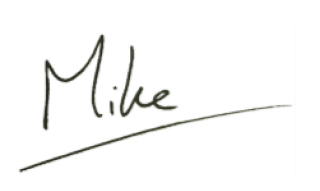 Letter from the Vicar – May 2022
Dear Friends,
It is interesting to observe how wrong information gets about – Fake News as we have come to know it. Various Facebook pages and other social media are becoming famous for the speed of its communication, but not always its accuracy. The lesson is clearly that we need to check our facts and not just believe everything we are told. This is a principle that applies to everything – at least if we consider ourselves mature human beings.
It may surprise some to read that it applies to our faith. It is no good believing something just because someone said you should. What use is a faith that is swallowed without question? It is perfectly reasonable and sensible to ask for supporting evidence. Nothing plays into the hands of those who oppose and snigger at the Christian Church than the inability to say why we believe what we believe. This is not the same as saying that we can prove everything we believe. There are some things that are beyond the scope of human proof, such as the resurrection of Jesus. We cannot, no more than others can disprove it. On the other hand we can produce evidence for it.
The greatest evidence is the Church itself. How could it have survived the centuries of repeated human failing (and sometimes downright corruption) if it were simply a human invention? Somehow the Church has survived all the challenges it has faced (and its internal failures) and continues to grow world-wide. It goes on talking about the love of God. It is evidence that it is the Church of God and the means whereby people come to know the power of the resurrection of Jesus Christ and to know his presence, not just as a theoretical idea, but in their experience of life.
Another reason for believing is reason itself. We should not be tricked into thinking faith is the opposite of reason. In the New Testament faith is the opposite of fear, not doubt. Also, what people consider reasonable has varied a lot over the centuries anyway. It is reasonable to believe that the universe has a purpose and that it is not just a matter of chance. It is reasonable to conclude that our sense of right and wrong and the very idea of being in God's world point us to something greater than ourselves.
When it comes to some of the teaching of our Christian faith, such as the Sermon on the Mount, can anyone improve on it? What a revolution there would be if the whole world followed what was taught there! It would change the world and sort out all our current conflicts. It is a pretty good reason for trying to follow Jesus Christ.
We can and we should ask questions and probe the issues. It is a good thing to do because it equips us better to stand up for our faith when we hear it derided or criticised. It is good also because it strengthens our beliefs. We need to be confident in our faith. It could be that the tide is turning and more and more people are beginning to look for a deeper meaning to their lives. The Church needs to be ready with the reasons and evidence for believing in Jesus Christ… and that is the job of all us who have been baptised into Christ.
Let us then with boldness proclaim with joy the faith of the Church: Alleluia! Christ is risen. He is risen indeed. Alleluia!
Alleluia! Christ is risen.
He is risen indeed. Alleluia!
Every blessing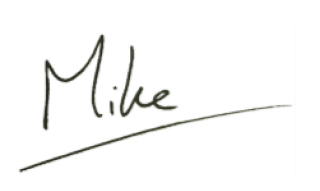 Letter from the Vicar – April 2022
Dear Friends,
One of my favourite Bible stories is The Walk to Emmaus (St Luke 24: 13ff). In this passage two of Jesus' disciples are walking to Emmaus from Jerusalem. Suddenly they are joined by Jesus, but thinking he is dead, they do not recognise him. They talk about the events of the past few days in Jerusalem: of Jesus' death on the cross and of his alleged rising to life again. The stranger listens and walks with them, helping them to understand the prophesies concerning Jesus' death. As evening falls, they share a meal, and as the stranger blesses and breaks the bread, so the disciplesrecognise him to be the risen Christ, and immediately – filled with the joy of the resurrection – they go into the world to proclaim this Good News.
Lent, in many ways, could be regarded as our journey to Emmaus; a time of walking with Jesus, seeking to know him more fully and living in his love more deeply. During Lent we have been encouraged to ask questions about our faith, just like those first disciples obviously did as they walked. We have been encouraged to spend time listening to Jesus – in prayer and through reading the Scriptures, discerning his call for each of us, and being both comforted and challenged by the transforming message he brings. And we have been encouraged to discover afresh the joy of the Gospel and how we can share this message of salvation with those around us.
After the journey, after Lent, comes the clearest revelation of Jesus. He breaks the bread at his friends' table and is instantly recognised by them as their risen Lord. Every time we gather to celebrate the Eucharist we too bless and break the bread, and the risen and glorious Christ comes among us in that bread and wine to feed us for our journey of faith in him. But more than that, we commemorate and celebrate the Easter Mystery: Christ has died, Christ is risen, Christ will come again. The Eucharist – the meal of God's Kingdom – is a celebration of Christ's victory over sin and death. In thanksgiving we rejoice that Jesus broke the chains of death and opened the gates of heaven.
This is our Easter joy! I pray that this joy may be yours this Easter as we celebrate afresh the Resurrection of Christ. For Alleluia! Christ is risen. He is risen indeed. Alleluia!
Every blessing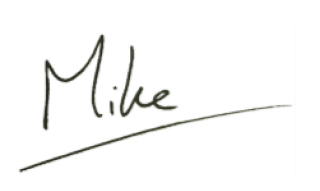 Letter from the Vicar – March 2022
Dear Friends,
I attended recently a Conference for Rural Deans at which our Diocesan Bishop gave the opening Bible Study. He focused on Hebrews 11 and 12 and the encouragement offered to live by faith. At the heart of his exegesis was the commendation to lay aside every every weight and the sin that clings so closely, running the race before us with perseverance, looking to Jesus the pioneer and perfecter of our faith and the question "What does this look like to us as we emerge 'hopefully' out from this pandemic?"
Our thoughts instantly turned to what prevents us (namely those things that cling so closely) from moving forward as Deaneries and Parishes. We presented many obstacles: lack of confidence in returning to church; financial instability and deficit budgets; drained motivation; volunteer shortages; new habits; Church structures. To which Bishop Alan encouraged us to look afresh at the long list of biblical figures mentioned in the passage and observe how they overcame great adversity when – and only when – they were routed in the life of God. These great figures of former generations (David, Samson, Moses) are part of the great cloud of witnesses that surround and encourage us in our common task, who point us to Jesus the way, the truth, and the life – the one who gives and fills life with his fullness and abundance.
At the end of his Bible Study Bishop Alan added: 'The Church is not always good news, BUT God is! As we trust in him, let us therefore lay aside (or work to overcome) these obstacles, and become good news to our Churches and communities; confident that all things are possible for God.'
The pandemic is not over but we are in a different place to where we were a year ago. Society is once again opening up as legal restrictions are withdrawn. And although we have been 'back' as a church for some time, the time has now come for us to start looking to the future with renewed hope and optimism. It's time for us to recover the lost – both those whom we have not been able to remain in contact with during the pandemic and the joy that has been sucked out of daily and corporate living.
As we journey through Lent this month, we are traditionally not very joyful so that our celebrations of the resurrection maybe even more joyful in comparison. This year, I would like to encourage us to return to a place of joy in Christ. Perhaps you might like to join our Lent Course The Joy of the Gospel as a way of reconnecting with the pioneer and perfecter of our faith? If you have not returned to church yet, perhaps this Lent and Easter is the time to return?
As always, I send you my prayers and best wishes as we emerge from this pandemic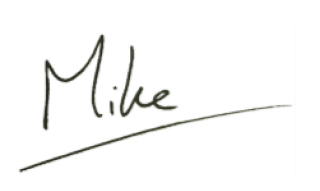 Letter from the Vicar – February 2022
Dear Friends,
On 6 February, Accession Day, Her Majesty The Queen will have been our Monarch for an unprecedented 70 years. Her life of duty and devotion to her people have been unparalleled and, despite enduring a turbulent reign both within the life of the Nation, Commonwealth, and even Her Majesty's own family, The Queen has remained a constant in our lives giving stability and reassurance. For the vast majority of people alive today The Queen is the only Head of State for this country we have known. But I dare say some of you will remember life during her father's reign as King.
The Queen's accession to the throne is always a bitter-sweet day for Her Majesty. Although it is a reminder of her elevation to Monarch it also marks the day when her father, King George VI, died. Every year since, The Queen has been publically reminded of her parting from someone incredibly dear to her. Her Majesty's tradition is to spend the day in private (usually at Sandringham), away from the glare and interest of the Media, and reflect both upon her memories of her father but also on her time as Queen. It must be very surreal to be publically reminded of an event that has brought both joy and sadness.
Like Her Majesty we too face anniversaries which provoke memories and emotions – usually contained – to bubble to the surface. In the first year of bereavement we face a calendar of firsts – birthdays, festivals, wedding anniversary, etc – without our loved one. Then we are hit with the first anniversary of death/funeral and are confronted with memories of living on. In the lives of our children we reminded of the joys and heartaches of being parents as they joyfully celebrate the passing of the years. Other traumas or joys are also etched into our hearts and are remembered.
Our remembering can become overwhelming and all-encompassing and prevent us from living life. But it can also be a life-giving. Reflecting upon joys shared, memories made, love reciprocated, trust enjoyed, laughter raised, reminds us that we belong, that we live in community and not isolation, that we are loved and special even if we don't always feel it. In remembering we "re-member" and make present once again – just like we do at every celebration of the Eucharist when we recall Christ's Last Supper, his gift of himself on the cross, and his mighty resurrection. Christ once again becomes present. Our loved ones become present. Past joys and sorrows stir in our hearts. The pervading temptation at present is to ignore all this and forget about the past – thinking that it cannot help us move forward. But it does. I'm sure The Queen is a stronger monarch and person for remembering her father. We are stronger for remembering our loved ones and the times we have spent with them. We are stronger when we celebrate past joys. And we are certainly stronger when we remember the depth of God's love as expressed through the life, death, and resurrection of Jesus.
Later this year (and next) we will have the opportunity to celebrate Her Majesty's reign. Plans are being put in place for how we might do this as a community and I hope you will be able to join us for these events. But for now, it's ok to remember.
Best Wishes,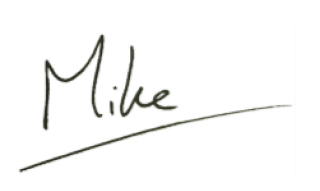 Letter from the Vicar – December 2021
Dear Friends,
Longing for light, we wait in darkness. Longing for truth, we turn to you [God].
These are the opening words of a poem by Bernadette Farrell which has been set to music and will be sung over the Christmas period in this parish. At this time of year most of us crave some sunshine. We have been fortunate to enjoy a mild and sunny autumn, but as the cold and darkness press on I wonder how many have booked, or are in the process of booking, a holiday for next summer's sun? I wonder how many are counting down the days until the shortest day, 21 December, and will then rejoice as the days start to brighten and lengthen – albeit oh so slowly to begin with.
But it's not just sunshine that we crave. It's truth too. We hate being lied to. And yet all too often in our political discourse that is what confronts us. Lies, half-truths, and evasion. The future of our country is in the balance and no-one knows what is going on. In hope and longing for truth, even those who don't normally pray, have turned to the Lord.
And perhaps there is no better time for us to be turning to God. Our annual celebration of the birth of our Lord and Saviour Jesus Christ reminds us that God, in Christ, chose to come and life among us, to share our darkness, our pain, and our despondency. But the life he shared was so that he could bring light, bring hope, bring truth, and to bring healing. The joy of the incarnation is that every single person on this planet is known and loved of God and he wants to be in relationship with them through Jesus who is 'the way, the truth, and the life' and 'the light of the world'. What could be more joyous for us to celebrate?
In these dark days, let us rejoice in the light coming into the world – Jesus, the Prince of Peace. Let us rejoice that he came to shed his glorious light and truth upon the world so that injustice might be routed out, fears banished, pains healed, and peace lived and enjoyed.
I wish you all a very happy and holy Christmas and every Blessing for the New Year..
In Christ,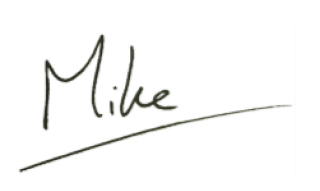 Letter from the Vicar – November 2021
Dear Friends,
We do a lot of Remembering in the month of November. As the days shorten and darkness seems to be a greater feature than sunshine over our British world, we think back and remember. We remember Guy Fawkes and his attempt to destroy Parliament, in the fun of bonfires and fireworks! We also remember those who have died and were close to us as family or in friendship at our Annual Memorial and All Souls' services. We remember those who have fallen (and are still falling) in war zones, with a renewed determination to bring an end to death, maiming, and mental health problems that come from war, with a special Act of Remembrance in Church. But added to these remembrances, we also remember those we continue to love and care for as we prepare for Christmas – who will we send a card to? or prepare a present for? so we remember the living as well, the physically close and those living away from us, maybe not seen for a long time.
We treasure our memories of people – both the living and those who are no longer with us physically. November is definitely a time for Remembrance in more ways than one! For the past and for the future, we determine not to take our family and friends for granted, but to treasure them. To remember them.
As we also 'gear up' in Church to begin the season of Advent let us also remember Jesus in the same way, by not taking Him for granted or all that He did for us. Take a moment in this month of darkness to remember that in December we will sing of Jesus being the light that came into the world to bring us love, forgiveness, and direct access to God the Father through the work of the Holy Spirit. Let's not take all that or Him for granted, and include Jesus in our remembrance this month, with gratitude, realising that in Him, we have something to treasure too.
In Christ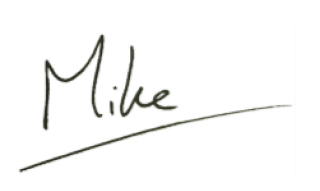 A prayer for Remembrance: Dear Lord Jesus, thank you for all those who we have loved and see no longer and for the part they played in our lives. Thank you for all those we love and care for and who are still a part of our lives. Thank you for your love and care for us. Please help us in the busyness of our lives, but also in the dusk of wintertime, to remember with love and gratitude, both them and you. Please bless us in our endeavours to treasure. Amen.
Letter from the Lay Reader – October 2021
Dear Friends,
As I sit down to write this letter, two words are uppermost in my mind: "THANK YOU".
Thinking back over the past thirty years since this parish encouraged me to study and be licensed as a lay reader has left me with a deep sense of gratitude. In a few days time I'll be returning to Grimsby to visit, among other relatives and friends, Auntie Winnie, my favourite Aunt. She's in her nineties now and very frail but I know she will be so pleased to see me. We will reminisce and I will definitely be thanking her especially for how much she contributed to the development of my faith as I grew. I have my train tickets ready and my masks and I'm very excited. This will be the first visit since the pandemic bore down on us, restricted our movements and filled us with fear. How thankful we must be to the scientists and medics who have worked so tirelessly to help to free us to move around once again, but how careful and considerate of others we still need to be..
I'm acutely aware that countless others have helped me on my life journey too, including many in this parish and many of them may never know how much I have to thank them for.
The Saturday live programme on radio four always has a spot where listeners write in with stories of strangers who have helped them and whom they didn't manage to thank adequately at the time. Some of these stories are very moving and the contributors always hope that the ones they want to thank might be listening.
There's an old hymn with the lines: "Count your blessings count them one by one and you will remember what the Lord has done". It might sound a bit old fashioned to some, but it still makes profound sense. Ever tried making a list? It's a great exercise to do, especially when your world seems dark. It can be very humbling and uplifting at the same time.
We shall soon be holding our Harvest Thanksgiving Service and how marvellous it will be this year to be able to sing our thanks once again at our All-Age Eucharist on Oct 3rd
Of course, there will always be ups and downs but I'm so thankful for the joy and the privilege of still being your friend and Lay Reader,
Carol
Letter from the Vicar – September 2021
Dear Friends,
Despite the weather this summer being rather ordinary we have been treated (if you like sports) to some rather extraordinary sporting competitions. Naturally this all kicked-off with our Parish Cricket Match – the Parish of Boxmoor leading the way!!! I jest of course. But what a summer of sport: The Euros, Wimbledon, Cricket in all forms of the game including the new Hundred, and who can forget the Olympics?! Crowds and fans were once again permitted to attend depending on where and when these events took place. As someone who enjoys sport it has been engrossing to see the talent and quality of sport on offer and to hear how our sportsmen and women overcame all the challenges and difficulties of the last 18 months. Their stories are both inspirational and incredible.
Triumph over adversity, in some ways, is the story of this summer and during the pandemic. We have all had to work within limitations but some have still found ways to push themselves to excel. Some have gone above and beyond their duty to help the sick, the isolated or vulnerable. Some have found new ways to connect with people – teaching themselves new technologies and habits. And of course some are still digging-deep to help those who bear the scars of Covid.
To triumph over adversity requires determination and focus. One must be committed to one's vision or purpose. Throughout history there are myriads of men and women who have done just this to inspire us – not just in sport but in all aspects of life including the Church. Within the Christian faith many of these have been formally recognised as saints – people who have lived faithfully to their calling as disciples of Christ no matter what was going on around them. Their stories are remarkable and it is a joy to remember them and be inspired by them on their 'feast day'.
St Paul in many of his letters often makes the comparison of being a disciple of Jesus to that of an athlete. Although physically we may not being able to compete in the same way, we can certainly imitate athletes in their focus and determination – but with the prize being Jesus. To be a follower of Jesus is to decide, daily, that he is the one who can give us life in all its fullness and instruct us in the values of the Kingdom. This requires determination and dedication. It requires focus and belief. As we emerge into life post-lockdown it is time to reconnect to this vision. Although our faith may have sustained us during the pandemic we have not been able to witness in our usual and familiar ways. Now is the time for us to return to it. To recommit to coming to church for teaching, fellowship, and receiving of the Sacraments; to bearing the light of Christ in our communities and inviting friends and acquaintances to the joy we share in our new life in Christ.
Now is a good time to this. September – a month of new beginnings as the academic year begins and clubs and societies return from the summer break – is full of potential. How will we reach our potential in Christ?
As ever, my prayers and blessings to you all.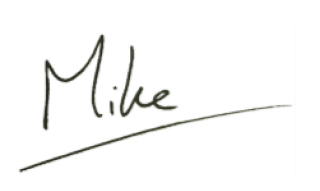 Letter from the Vicar – August 2021
Dear Friends,
During the final few weeks of the academic year it was a true delight to be able to welcome school children to church once again, showing them around and explaining our symbols, rituals, and customs. One question I am asked by every class is what is meaning each of the different colours has on our vestments. This made me wonder how many of you, our regular congregation, would be able to answer this question? Have you even noticed that on particular Sundays and during the various seasons the colour changes? I'm sure you have. Or do you just think I go to the vestry and think 'I'll wear this one today?'.
The principle colours are Green, White, Red, and Purple – although there are others which I'll come to in a moment – but what do they represent?
Green is the colour for Ordinary Time; the season we are in now, stretching from the day after Trinity Sunday to the day before All Saints' Day (31 Oct) – excluding any specific Feast Days. It is the colour of new growth and reminds us that during this period of Ordinary Time we are to be nurtured in the faith; we are to grow and develop in our understanding and discipleship so that, when we get to one of the Principal Feasts we may celebrate more fully. Usually during this time our Bible readings during the Eucharist have been chosen to enable us to walk alongside the disciples as they walk with and learn from Christ; we are presented with countless miracles to show us the depth of God's love and grace in Jesus Christ; and to reaffirm our belief that Jesus is the Son of God.
Red is the colour of blood and fire. Our red vestments are therefore worn on days when we remember and celebrate our Christian martyrs – the lives of those who died for their faith. Among them are St Stephen – a deacon in the early Church and the first person to be martyred, St George, and St Alban. But they are also worn on days when we think of the Holy Spirit – often depicted as tongues of fire. Red is therefore worn on the Feast of Pentecost and on days when we recall Jesus' first disciples – the Apostles – who were sent out to proclaim the Good News of Christ upon receiving the gift of his Spirit at Pentecost.
Purple, which was once considered a 'royal' colour due to its expensive properties, is now more commonly associated with penitence and grieving and therefore worn during Advent and Lent. During these seasons we prepare by prayer and fasting for momentous events in the life of Christ: Advent to prepare for his birth in Bethlehem – when God became incarnate, and Lent when we prepare for Jesus' death on the cross and glorious resurrection on Easter Day. Purple is also often worn at funerals representing our sorrow for those whom we know and love yet see no-longer.
And our final principal colour is White. This is our joyful colour – often either trimmed with gold and sometimes exchanged for gold – and is therefore worn during times of celebration. It is therefore worn at Christmas when we recall Jesus' birth – "God with us", and during Easter – "Alleluia! Christ is risen!" It is often referred to as our 'best' set and therefore also used on other great days of celebration ranging from weddings and baptisms to other feasts of Jesus like Corpus Christi, Ascension Day, and Trinity Sunday. White is also worn throughout Kingdom Season in November when we recall the saints in glory, clothed in white apparel.
As already alluded there are some other colours which may be worn. Rose vestments for instance are worn on two particular Sundays called 'refreshment days' – Gaudate Sunday and Laudate Sunday (Advent 3 and Lent 4). These are days mid-way through these penitential seasons when we are permitted to break our fasts and relax a little. Blue vestments (or at least blue trimmed vestments) tend to be worn on days celebrating the Blessed Virgin Mary primarily because Mary is most commonly associated with wearing a blue dress. Black vestments (if a church has them) may be worn at funerals and memorials and, as you would expect, is associated with mourning. Gold, as already mentioned, may replace white as a churches best set and therefore worn on momentous celebrations. Churches that have gold vestments tend to wear these on the actual feast day – like Christmas, Epiphany, Easter, and then their second best white set during the remainder of the season.
So now you know why the different colours that are worn and displayed. Who knows, perhaps this knowledge might help you during this season of growth and understanding, as we are nurtured in our faith.
Every blessing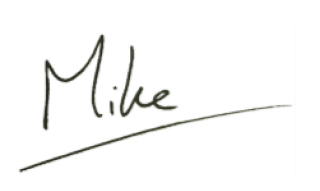 Letter from the Churchwardens – July 2021
Dear All,
Traditionally the job of the churchwarden has been to:
Look after the welfare of the Vicar.
Keep the peace in the church yard (apparently quite challenging in Tudor times)
Maintain the fabric of the church buildings
This has been added to this past year:
Be able to estimate instantly two metres for social distancing purposes.
Be nifty with rope tying and fixing.
Keep an eye on gel dispensers so that they are constantly topped up. (and I don't think the pews have ever been so clean!)
I hope we support our Vicar by relieving him of some of his chores. The daily opening of the church, to be honest, has been a blessing. The numbers of people of all ages, different religions or none, who have come in to find peace, comfort and respite, has been enormous and their words of appreciation, very moving.
So, we come to the maintenance of the fabric of the church. There has been a very loyal group of people who have been keeping the church clean and another group working tirelessly in the grounds – but more is needed.
At the moment we are considering our "giving": how we can support our Church? But giving does not have to be financial. You can give your time and your gifts. Sometimes it is not easy to see a gift in yourself "what, me?" But perhaps we can spot gifts in others. "You are really good at…..(could be anything: explaining things, music, admin, maintenance, painting, gardening, plumbing!)". Are you a qualified electrician? These are your gifts.
By working together using individual gifts, we can grow as a church community, strengthening ourselves and others.
We would love to hear from you,
Job Rombout and Marian Davies
Churchwardens
The Vicar's Letter – June 2021
Dear Friends,
As we begin the month of June – of Wimbledon, strawberries, school sports days, and the summer solstice – we are hopefully entering into the final phase of the Government's Roadmap out of lockdown. Come 21 June we will know if all the remaining restrictions have been lifted and if the risk of Covid-19 to public health has reduced/been mitigated. We will be entering into a normality we have not seen for a long time. Like you I suspect, I am very much looking forward to things 'getting back to normal' so long as the risk is low, and being and living as 'normal' won't plunge us into another lockdown. We all need a break from these exceptional times.
As a Church we too are returning to 'normal' this month in so far as we are returning to Ordinary Time. This is the longest "season" in the Church's year and, excluding specific one-off Saint's days or feasts, lasts from the week after Trinity Sunday through till the beginning of November when Kingdom Season is ushered in with the feast of All Saints'. After the busy-ness of the liturgical calendar over the last 6 months (Advent, Christmas, Lent, Easter) these coming days of Ordinary Time are something of a welcome relief. It will lovely to simply 'be' in Church and not be obliged to celebrate anything in particular or to contemplate one's penitence but rather just dwell with God – walking with him, learning with him, loving with him.
The seasons give us excitement and drama. But you can sometimes have too much excitement and drama. This last year of "special measures" has once again reminded me that we cannot thrive and grow and flourish if we are "always exceptional" – positive or negative – we need some time to be "normal". If we are always on cloud nine or in the depths of despair we will become exhausted. The emotional load we carry or exert in these highs and lows is often more than we care to admit. And it is when these highs and lows overwhelm us that we realise just how much we miss/crave/long for normality. There is nothing wrong with "normal". If anything I find great comfort in normal.
During these coming days of Ordinary Time I am really hoping that we are truly able to return to normal. I'm longing for our congregations to be able to sing in prayer and praise. I'm longing to be able to shake you by the hand on arrival or exit or at the peace – a simple sign of friendship and respect. I'm longing to be able to share fellowship with you in person after our services and not on Zoom. I'm longing to be able to see your faces unveiled and for our Junior Church to return. And God willing these will be able to return from 21 June. I hope, for us all, these will be a welcome relief when they return.
Every blessing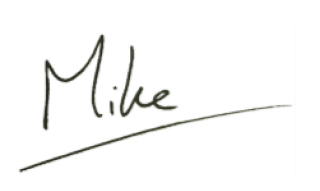 The Vicar's Letter – May 2021
Dear Friends,
What do you think is the most common instruction in the Bible? 'Love God'? 'Love your neighbour'? 'Repent'? These would all be good guesses but actually it is 'Do not be afraid'. This instruction has featured heavily in our Bible readings this Easter and by my count do not be afraid (or something very similar) appears 365 times in the Bible – one for every day of the year. And of these, 21 times is by Jesus. But why? Why is this so important?
As many will know, when gripped by fear it is virtually impossible to do anything other than panic or worry. Fear debilitates – preventing us, or even paralysing us, from doing many normal things or thinking rationally. Fear prompts us to act selfishly, often as a means of self-preservation. Fear often only breeds more fear. Some biblical examples of this would be:
Jonah – when faced with the scary task of telling the people of Nineveh to repent or face the coming judgement he chose to run away through fear.
King Herod – when he learned of the birth of Jesus, a rival King, was filled with fear that his kingdom would be taken from him and so slaughter thousands of children to try to eradicate the problem.
Peter – at Jesus' trial, whilst sitting in the courtyard, was asked 3 times if he knew Jesus but denied him 3 times for fear he too would arrested and face the same fate as Jesus.
All the Disciples – after Jesus' death they locked themselves away in the upper room for fear they too could be arrested and killed.
Fear can be terribly destructive and life inhibiting. Terrorists seek to get their own way by causing as much fear as possible, weakening resolve. Newspapers and other news outlets prey on peoples' fears as a means to increase sales and circulation. Politicians are often accused of scaremongering when trying to push controversial policies through Parliament. And over the last year we have, rightly, been gripped with fear regarding the spread of Coronavirus and how we can protect one another and ourselves. Although this fear has been well-founded it has nonetheless been life inhibiting. And there are more intimate instances when fear is holding us back from speaking the truth to someone or putting ourselves forward for a job or situation.
This month we will celebrate afresh the Feast of Pentecost, when God bequeathed on his Church the gift of his Holy Spirit. This Holy Spirit can and does find ways to calm our fears and give us strength. When the disciples where cowering in the upper room and the risen Christ came and stood before them he not only calmed them with his words but strengthened and sustained them through the gift of his Spirit. They only left the upper room and started talking about the risen Christ through the Spirit's strength. And it is because of the Spirit that we have heard this Good News for ourselves and have come to believe.
As members of God's Church, we are invited to trust and rely on God's Spirit to bring peace and calm when we are fearful. But let us also share that peace and calm with those around us as we engage in matters of national/international/personal importance.
May the Peace of the risen Christ be with you always.
Every blessing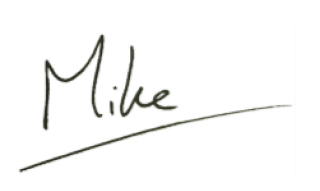 Letter from the Lay Reader – April 2021
Dear Friends,
It's a bit of a shock to realise that I'm writing this letter a whole year since our first lockdown began. It's been a year like no other, one we would most definitely NOT want to repeat, ever again. You'll be only too well aware of the bad, sad and mad things that have happened in the past twelve months.
There is some light at the end of this dark tunnel though, if we all take our vaccinations, continue to act responsibly and the numbers infected continue to fall. Even as I write, plans are being made for resuming congregational worship in just two weeks time, albeit still with masks, social distancing, sanitising and recorded music. I can hardly wait! By the time you get to read this we'll already be immersed in all the richness of Holy Week and rapidly approaching Easter Day.
But although it's been a horrendous year in many ways, there have been some good things too and in particular much to be learned. For me, recording services has been a case in point. Keith has been simply amazing as all those of you who make use of our online services will have discovered. I was afraid at first that it might all feel like a performance rather than real worship, but once Mike and I have prayed and worship begins, it always feels absolutely real. If it's my turn to preach, by the grace of God I can almost see many of you in my mind's eye in the pews in front of me. Joining in worship with Godfrey at home on Sunday mornings also feels real as we say the prayers and sometimes sing, sometimes listen, to the music. A great blessing indeed.
Of course, we shouldn't let armchair worship become an easy alternative when we're back together again. Every member present strengthens the body and everyone missing weakens it, but for those for whom it's truly impossible to come in person, there's now a lifeline. You can also use it to reach out to friends and neighbours who might be hesitant to cross the church threshold and who knows who might simply pick it up via our excellent website.
Our buddying network has been another important outcome of the pandemic and you'll have read all about that in the March magazine. There's still plenty to consider and learn in all kinds of ways.
It would be very interesting to hear from some of you about any good things and learning opportunities that you personally have found in lockdown. How about letting our lovely editor, Sally Anne Bates, have your thoughts and ideas for the forthcoming magazines (deadline the first Sunday in each month). It would be really good to share them.
Love and Blessings
Your Lay Reader, Carole
The Vicar's Letter – March 2021
This month heralds the one year anniversary of the Government's order to "stay at home: protect the NHS: save lives". On the one hand it doesn't feel like a year has passed, and yet on the other it certainly does. So much has changed. So many people have been infected and affected. Our statistics are brutal and sobering, and behind each number is a name, a person, and a grieving family.
In the early days of the pandemic I recall hearing the daily death toll – rising – and being both concerned and anxious. I recall when our mortality rate exceeded Italy and Spain, when we topped 1000 people dying in a single day, and when we reached the grim landmark of over 100,000 people dying as a result of Covid-19. It has been a dark and painful year. Perhaps I am alone in this, but I fear I have become numb to daily death toll as it is announced each day. I hope, however, this is not the case.
One thing Covid-19 has done to our society is open up a conversation about death and dying. It has been something we cannot ignore no matter how much we might like to. Across the generations we have started to think about our mortality rather than treating the subject as taboo and brushing it under the carpet. That's not to say we have come to terms with dying but rather that we are more prepared to address the often ever-present elephant in the room!
The Christian faith, however, never shies away from dying. How can it? when at the heart of our faith is the death of the Son of God upon the Cross and his mightily and glorious resurrection, and the promise that he is the resurrection and the life. Jesus never shied away from death – in fact he actively 'set his face towards Jerusalem' knowing all that was to befall him and his own death. Or recall the times he raised Lazarus, the widow's son at Nain, or Jairus' daughter from the dead. The Letters to the early Church are riddled with references to both Christ's death and our own dying – actual and metaphorical dying. Our liturgies are punctuated by references to Christ's death and even our symbol of faith – the Cross – brings to the fore the subject of mortality.
But although death is at the heart of our faith it is not the final word. Death and dying are the vehicles by which new life is possible: new experiences, new perspectives, new relationships. Death is not the end – as we often think – but rather a moment of transformation or a gateway into a new reality with God. Only by dying can we be resurrected with Christ and take our places more fully in his eternal Kingdom. This is the Good News of our faith: that "neither death, nor life, nor angels, nor rulers, nor things present, nor things to come, nor powers, nor height, nor depth, nor anything else in all creation, will be able to separate us from the love of God in Christ Jesus our Lord." Romans 8: 38f
Death is not the final word – Life is the final word… life in all its fullness. As we approach this Easter and prepare to celebrate afresh Christ's victory over sin and death may we be encouraged and strengthened to witness to this Good News within our wider community. As we start to be able to have face-to-face conversations again may we be ready to offer the Christian hope of the resurrected life in Christ Jesus to all those who have been forced to examine their mortality. May we gently, but unashamedly, offer Christ and his victory over the grave.
As ever, stay well and safe.
Every Blessing,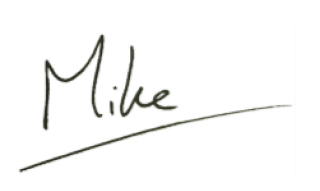 The Vicar's Letter – February 2021
Dear Friends,
As I write, a thick layer of snow abounds outside glistening in the glorious sunshine with which I am currently bathed whilst sitting at my desk in my study. When the snow was falling yesterday the skies were leaden and heavy but now they seem to go on for eternity with nothing – not even a cloud – interrupting the expanse of blue. Of course this will change but for now it all looks rather lovely. I'm reminded of verses from Isaiah which I have been saying daily at Morning Prayer throughout Epiphany Season:
"Arise, shine; for your light has come, and the glory of the Lord has risen upon you. For darkness shall cover the earth, and thick darkness the peoples; but the Lord will arise upon you, and his glory will appear over you." Isaiah 60: 1-3
Though there is darkness, it will not last for ever, for light will dispel the gloom with a radiance we have not seen. January is traditionally a gloomy month for many of us but it has, perhaps, felt more so this year. Usually we only have to contend with the emotional low often experienced after a good, jolly, Christmas and the dark, cold, days and nights of winter. But this year we have had to contend with Lockdown 3.0 after infection rates rose exponentially, a lot of wet and cold weather, home schooling (for some), and a Christmas that was perhaps less jolly than normal due to the various restrictions. An unpleasant recipe of ingredients!
Despite the gloom during yesterday's flurry, the fun experienced by many families enjoying the snow on the Moor and elsewhere was more than evident. For families it was a welcome tonic to learning about fronted adverbials and the different (new) methods of arithmetic! For others looking on from their windows it was a chance to share in their fun without getting cold and wet. And for others, a good book or film, a blanket, and a mug of hot chocolate was all that was required as the world was hushed. Yesterday's snow day brought some relief but it will be short-lived as attention moves to the perils of getting around on the ice.
Those verses I quoted above from Isaiah (and the remainder of that chapter) remind us, however, that the relief we will experience when the new dawn breaks will not be short-lived but will be incomparable in radiance and glory. As Christians, we believe the new dawn to be the glorious Gospel of Jesus Christ. We trust in the promise of resurrection – life after death, light out of darkness, hope out of despair. We know that joy comes in the morning for it was on the third morn that Jesus rose from the dead so that we might all have life – life in all its fullness.
Later this month we will begin the season of Lent: 40 days of preparation to celebrate afresh God's glorious power of life over death, light over darkness, hope over despair, forgiveness over transgressions. 2020 might have felt like one long Lent during these days of pandemic, but just as a brighter day will dawn with the resurrection of Jesus so it is dawning upon us now with the fantastic job our NHS is doing in rolling-out the vaccines. A brighter dawn will break and together, with the risen Christ, we will arise for the glory of the Lord has risen upon us.
But first we must endure the darkest and coldest time of all – just before dawn. As we enter Lent, I usually encourage you to adopt some form of self-discipline so as to grow in faith. This year, be kind to yourselves and do not make the burden too great that it becomes an overwhelming obligation. We have enough of a burden already! Try to make your discipline a joy, life-giving, and affirming. And keep your eyes on the horizon looking for the dawn.
As ever, stay well and safe.
Every Blessing,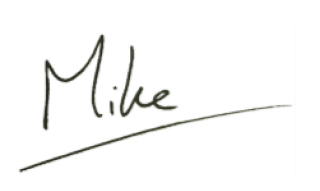 The Vicar's Letter – November 2020
November is the month of remembrance – the month for remembering. It opens with All Saints' Day (1st) on which we're reminded that we are one with all those faithful followers of Christ who have gone before us. As the Collect, the special prayer, for All Saints' Day puts it – we are "knit together…..in one communion and fellowship in the mystical body of [God's] Son Christ our Lord….." Then on the Sunday nearest to the 11th, Remembrance Sunday, we come together as a nation to remember with gratitude all those who have fallen in the course of human conflict through the centuries, and sadly still in our own day, to bring about and preserve our freedoms.
And on the 2nd, All Souls' Day – otherwise known as the 'Commemoration of the Faithful Departed' – we remember before God with thankfulness all those whom we love but see no longer. The remembering is not without its pain, but that pain is perhaps in some way eased by a sense of thanksgiving.
None of us find it easy to say goodbye. And death is the ultimate goodbye – it's so very final. Yet it is a reality; it is a part of life with which we live and which we will all face. The death of a loved one is probably one of the hardest things we ever have to face. However much we might have been prepared for it, it is still an immense loss.
Whether we are remembering loved ones who have recently died, or those who died many years ago, those who died tragically or peacefully, we are faced with all sorts of emotions: a sense of grief, of despair, of emptiness, of hopelessness, a lack of peace, and maybe even regrets about what could have been. We find similar emotions expressed in the Bible, for instance in the book of Lamentations. There we find a situation in which Jerusalem, in the 6th century BC, and the Jewish people – God's chosen people – have been taken into exile in Babylon. Being taken away from their beloved homeland was a huge loss for them, and the writer here expresses his anguish as he witnesses the desolation of the great city of Jerusalem – "my soul is bereft of peace; I have forgotten what happiness is; so I say, 'Gone is my glory, and all that I had hoped for from the Lord.'" The sense of despair is plain.
Yet in the midst of all this, there is a real glimmer of hope as the writer recalls, "The steadfast love of the Lord never ceases, his mercies never come to an end; they are new every morning; great is your faithfulness." Through all the 'ups and downs' of life, God is loving, merciful, and faithful. In our grief, we might naturally feel that the Lord is far from us, but the truth is that he is indeed very present with us. Even though we might walk through the valley of the shadow of death, God is with us – he cares for us and he comforts us.
And we're reminded, too, that there is hope. There is indeed good news which is based not on wishful thinking, but rather is founded upon historical reality. For the resurrection of Jesus Christ from the dead gives us a sure and living hope that death is not the end – that death does not have the final word. Christ has gone through the door marked 'death' and has come forth from the grave, triumphing over it. Although all that we see around us might be subject to decay and ultimately perish, the resurrection of Jesus holds out for us the real promise of eternal life for all who put their trust in him – the promise of a heavenly home where all is imperishable. Without that hope, death continues to be our enemy, to hold us hostage. But the power of hope is stronger than the fear of death.
So we are to face death with the eyes of faith – faith in God who is greater than death, faith in Jesus who has conquered death and who gives eternal life to all who put their trust in him. For we have this deep assurance that those who have died in Christ will rise again. Death is not the end. It might be the end of this life as we know it. But it is also the beginning – the beginning of the perfect life with God beyond the grave.
Whoever you are remembering this month, may the God of comfort and consolation be with you. May your memories be filled with love and happiness. And may your trust be in God who brings life out of death and welcomes us to share in the glory of his eternal Kingdom.
As ever, my prayers and blessings to you all.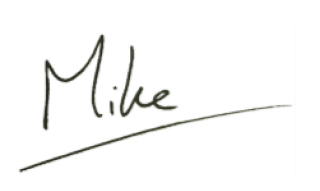 Letter from the Associate Minister – October 2020
You may have read in last month's magazine a piece I wrote about a book "Mandala: Way-Wandering", that had been sent to me by an old friend. He had written it as a reflective account of his life, people he had met along life's way, conversations, and his own exploration of faith and meaning. I wrote it intending it to be the magazine letter, but I had mis-read the rota and it was not my turn. But now it is my turn, so I am thinking again what I can say for this month's magazine and this book is still very much in my mind. In part, this is because now also it has been announced that I will be leaving Boxmoor at the beginning of November and my journey in life and ministry will be taking yet another turn. It causes me to reflect on how often paths in life cross, sometimes through choices we make, sometimes without us realising, and we meet people, experience events that help shape who we are, prompt us into new ways of thinking and being.
I first came to Boxmoor when I was ordained in 2009. By then I had already spent 5 years in a different form of church ministry. After a year training in Cambridge I came to Boxmoor and spent a happy three and a half years in ministry here as a curate. Between leaving in January 2012 and returning to Boxmoor in 2018, I served as a priest in two parishes in St Albans, a parish in Welwyn Garden City as well as some short and two longer periods of time in the Diocese of Kagera in Tanzania where I had the privilege of both teaching in a theological college and preaching in many parishes that could not be more different to this. It has been a rich tapestry of experience and learning. But it does not end here as I prepare to leave and go on in a different form of ministry again.
At the end of that piece on "Way-Wandering", last month I spoke of how the book reminded me to be grateful for the many people who have been important to me in my own journeys in life and ministry – many of whom of course are here in Boxmoor. In some ways it feels far too soon to move on, but I believe God has made it clear it is the right time for this next step, and I will not be going without gratitude for this time back here in Boxmoor.
So thank you to all of you here for all that you are, all that you have shared and all that I have learned in these last two years and those who also were part of my journey when our paths crossed before. I will miss the people of Boxmoor but will not be far away and maybe in some way again in the future can look forward to our paths crossing again.
God bless, and thank you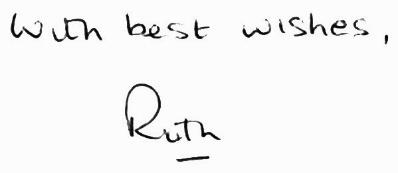 Vicar's Letter – September 2020
Dear Friends,
The end of August and the beginning of September usually herald a frenzy of activity as clubs and societies, schools and universities, friends and work colleagues return from their summer break. Children are preparing to start a new school year and possibly even a new school or go up to university; parents are busy making sure school and club uniforms fit, shoes bought, and everything labelled (thank God for sticky labels is all I can say!); teachers and club leaders have mapped-out the curriculum and activities for the term ahead; and work colleagues are once again back into the daily routine. It's so nice to be able to talk about something so usual and normal actually taking place in 2020! Of course, by the time September comes round circumstances might have changed. But for the time being it is quite comforting (even energising) to be able plan for something that symbolises a new start.
I suspect I am not alone in wanting this year to be over. So many hopes and dreams have been dashed; so much pain and distress has been experienced by so many; so much isolation and loneliness. It's not been fun. And although there are still 3 months until the end of the year (which will no doubt pass sooner than we think) the new beginning September ushers in is a moment for us to draw a line in the sand and start again. As a Parish things will be starting-up again, albeit taking into consideration the various regulations and restrictions: St Francis' and St Stephen's will once again have regular Sunday morning services (please see the Diary pages and The Vicar writes pages for details); Baptisms will take place again; our work with schools and children will resume – starting with a Children's Praise Service and Picnic on Sunday 6 September; our Halls will be available for clubs and societies to meet in; Evening services will resume; and our choir will be permitted to sing on our behalf although it looks highly unlikely that we, the congregation, will be able to resume hymn singing for some time to come. Things are starting again.
Recently I have conducted quite a few one-on-one Baptism preparations sessions with families. During these I have been reminded that in the Baptism service I ask if the candidate/parents/godparents will repent of their sins. The word repent is usually understood to mean sorry – a helpful interpretation – but it also means to turn around, to start again. We are invited at baptism to stop walking in the ways of sin, to turn around and start walking in the opposite direction in the ways of Christ. And at the moment of Baptism we are quite literally born again into this new life in Christ by buried in the waters of Christ's death and resurrection and rising to new life with him.
As Christians our Baptism shapes our existence. It not only provides our starting point but also shapes the journey we are to take through life – a life of discovering God's nature and character and the unique relationship we share; a life framed by the values of his Kingdom of love, justice, mercy, kindness, and forgiveness to name just a few; a life where we can start over provided we repent (in both senses) and amend our ways.
As we start again as a society and a Church after lockdown perhaps this understanding of starting again, of repenting, will be helpful to us. Perhaps there are things we were doing pre-lockdown (and even during) of which we need to repent? Perhaps there were things we were doing that need to stop? Perhaps our compass needs re-setting to follow in the ways of Christ? Perhaps we need to return to the Church gathered and take our place once more among our friends in offering prayer and praise to God's holy name? If this is the case, and you are anxious about coming out, please speak with a member of clergy who can advise on which services are most appropriate.
As ever, my prayers and blessings to you all.
Mike
Palm Sunday – 5 April 2020
My Brothers and Sisters in Christ,
This Sunday, Palm Sunday, marks the beginning of Holy Week; the most special week in the Christian calendar. On Sunday we recall Jesus' triumphant entry into Jerusalem, riding into town on a donkey as a humble King; hailed by the crowds as their long awaited Messiah. By Friday the fickle crowd now shout out 'crucify' to the same man. During this Holy Week we journey with Christ and his first disciples as he prepares them for his impending arrest, trial, and execution. We, like those first disciples, receive some final instruction and teaching from the one who brings us into a new relationship with God the Father. Ordinarily we would share in the gift of the Holy Eucharist in thanksgiving and remembrance of Jesus' Last Supper with his disciples – his gift of himself as the new covenant of life, light, and love where forgiveness and mercy are the new norms. Sadly we will not be able to share in this most wonderful Sacrament this year. We are given the greatest of all the commandments to love one another and are given the example of loving, sacrificial service, regardless of status or position. We walk with Jesus to his death on the Cross and share in the desolation of his first followers as they bury his body in a nearby tomb.
So much is crammed into these few short days. And yet I haven't mentioned Jesus' turning over of the money changers tables in the Temple, or his being anointed with costly oil and his feet bathed in tears. I haven't mentioned his betrayal at the hands of Judas for 30 pieces of silver nor Peter's threefold denial and the disciples' abandonment of their Lord. I haven't mentioned the jealousy and fear of the religious authorities leading to their cowardly and drastic act of arresting Jesus under the cover of darkness or the paranoia of the Roman leaders to do anything to prevent a riot.
So much is happening. And yet, for most of us this week, very little will happen. Bound by the physical and social distancing 'new norms' of society we will not be able to celebrate and commemorate these pivotal moments in Jesus' life like we would normally. We are not able to process on Palm Sunday and receive our palm cross. We are not able to walk the Via Dolorosa by taking part in our annual Stations of the Cross at St Francis on Wednesday or along the Moor on Good Friday. We are not able to spend an hour together on Good Friday at the foot of the cross – upon which hung the Saviour of the world, or watch and wait with Jesus in the Garden of Gethsemane.
But all is not lost. Yes, our traditional model of observance is not available this year but that does not stop us from observing in new ways. Our doors may be closed and we may be isolated from each other but our worship of almighty God can, and must, go on. You will see from the website that new resources have been, and will continue to be, made available to help us observe this most Holy Week. There is the Liturgy for Palm Sunday – enhanced by music to the hymns played on our own organ. There is a tutorial on how to make your own palm cross out of paper. There is a recording of Compline – perhaps you might like to use this each evening as you join with the prayers of the Church throughout the world for the sick, our health care workers, and each other. There are Stations of the Cross appropriate for adults and families respectively. There is a competition to design and make your own Easter Garden – you can be as creative as you like (see poster on website for details). You could read Matthew 26: 17-30 either alone or with your family and share bread and wine imagining that you were in that Upper Room with Jesus and his first disciples. You could spend some time on Good Friday gazing at a cross or crucifix and reflecting on what Christ's atoning sacrifice means for you. Families could check out the resources offered by our Diocesan Children's Mission Enabler for each of the principal days of Holy Week – again links to these can be found on our website. Texts to sermons and reflections will be available.
Of course, our offerings are not the only resources available. St Albans Abbey will be sharing their liturgies and reflections along with many other churches up and down the land. The Archbishops will most likely be inviting us to join with them in worship once again. There are many ways in which we can connect with God during this most Holy Week and give thanks for the ultimate gift of forgiveness as shown in the out stretched arms of Jesus on the Cross. I encourage you all to observe this Holy Week in whatever way is most appropriate and beneficial to you.
Our doors may be shut but the Church carries on. Over recent days the words to one of our well- known and loved hymns has echoed through my mind: The day thou gavest, Lord, is ended (words below). The Church is not about buildings, or continents, or empires but about people. People in relationship with God the Father through Jesus the Son and in the power of the Spirit; and people in relationship with each other. I have been truly touched by the way our congregation has been caring for each other and for those who do not worship with us. I have received many offers of help for folk who are isolating and in need of medication and shopping from people who are on the edge of joining our worshipping community. I have been encouraged by the commitment to pray for the life of the Parish and those who sick, lonely, dying, or caring for people. I have been humbled and privileged to preside at the Holy Eucharist from my study in the Vicarage where I have been able to bring to the Lord our cares and concern, our joys and thanksgivings, as Jesus becomes present in our midst in a very particular way through the most holy Sacrament of the Altar.
We may not be able to meet together, and it may feel like we are alone, but we are not. We are part of the Body of Christ and it is truly lovely to see the body being made manifest in new and existing ways in our community. Ruth and I continue to be faithful in saying our prayers for you and your loved ones. Please continue to pray for us and please let us know if you or anyone you know is in need of prayer and/or help.
As we draw ever closer to Easter I send you love and best wishes.
May the Lord bless and keep us all in the palm of his hand until we meet again.
In the love of Christ,
Mike
March 2020
Dear Friends,
As I sat down to write the letter for this month's magazine, I had no idea what I was going to say. So I wrote the usual 'Dear Friends,' and then realised how infrequently I write letters to friends these days – or receive letters from them for that matter.
We have so many other ways of communicating and often these are more quickly done to share information or make a request.
Most days I receive at least one message from colleagues and friends in Tanzania – nearly always by WhatsApp. They are short but serve the purpose and my responses are usually similarly short and to the point.
Friends here are more likely to use text – again usually for information, requests or perhaps arranging a meeting.
And then there are those notes we receive perhaps once a year, summarising news, slotted into Christmas cards, or written on the card itself. Such a scribbled 'we must meet up again soon' in a card I sent resulted in meeting up with a friend last week.
We have known each other for maybe 30 years now, first as colleagues for a few years until our career paths took us in different directions. We have met up once or twice, but otherwise it has been mostly those annual Christmas card catch-ups. This year she had made a resolution to respond to such glib notes by doing something to make it happen. It was very good to spend time together and to catch up face to face – and because we have built a strong relationship, not all of it needed words – some came in wordless understanding.
On the train home I was reading a book in preparation for our Lent course on Prayer, and it dawned on me how much these experiences of keeping in contact with friends have in common with our experiences of prayer.
'Prayer is relationship' Stephen Cottrell says in his book 'Praying through Life', and it begins in meeting with (encounter), getting to know and through conversation with one who we know loves and accepts us for who we are.
Our prayers will take many different forms. Sometimes they will be short and to the point, they may include requests, they may use words or be in wordless understanding, or even discovered in spending time, sitting down with no idea what we are going to say.
There will be two opportunities to follow our Lent course – Monday evenings at St John's and Thursday mornings at St Stephen's, beginning in the first week of March. In five sessions we will look at prayer in its many forms and experiences – through exploring what, why, where, when and how. There is still time – why not join us?
With best wishes,
Ruth
February 2020
Dear Friends,
When we think about the Creation of the Universe, banged into being by that Cosmic gift of God, we think of a ginormous explosion of light. Flash-bang something from nothing, light from darkness: faith, hope and love springing from an act of the divine that we have to admit, we cannot conceive of let alone understand. Quarks, neutrinos and Higgs Bosun particles aside, we are blinded by it all. We can take it as a huge act of love – bringing into being absolutely everything. This very moment has its origins in that blast of love, and every fibre of our body is made from the possibility of potential life that burst forth in that minuscule, massive moment. The chances of us happening were infinitesimally small, and yet, here we are. From that loving bang of light comes the greatest hope ever. For hope is the assurance of things not seen, and while no-one but God could have predicted the incredibly small chance of life emerging from that big light, God knew and planned it. Creation was not random but deliberate, and we are here to tell the tale.
St Paul wrote to the Church in Corinth that there is a better way to live – a
better way of love. In what we think of as chapter 13 of his first letter to
them, he tells them what love is and why it is important. And he concludes
with very famous words, heard at weddings and funerals: that 'these three
remain – faith, hope and love, and the greatest of these is love'. It is these
three that abide, endure. Faith, hope and love that we carry with us all our
lives. These three that were there from the beginning and which we live by,
and which we carry beyond the grave. For while it is true that you can't take
anything with you when you go – there are no pockets in grave clothes –
while this is very true, actually we do take something with us when we go:
we take faith, hope and love, and the greatest of these is love.
For each of us has a beginning a middle and an end, and when we are living
the middle we don't pay much attention to the beginning nor the end,
except perhaps in Lent. And the story of the universe has a beginning, a
middle and an end, and it's true, we don't often think about that, living as
we do, about 4.5 billion years after our sun came into existence, with about
4.5 billion years to go – that is, we are slap bang in the middle of a cosmic
story whose beginning and end we barely comprehend. The death of the
planet, solar system or universe is something very strange to us. Yet we all
face death all the time: not just when Mary, or David or Alan or anyone else
takes their leave of us, but also at any time. Whenever we cross the road,
run down the stairs, get in a plane, we look death in the eye, assuming
casually that we are going to win.
We are not going to win. The Victor over death is not me or you, but Jesus
Christ, the alpha and omega – there from the beginning, present among us
and waiting to embrace us in resurrection life. So we are in what the
German theologians call die mitte der zeit – the middle time, between
incarnation and salvation. We have seen salvation with our eyes, and yet
we still wait for it. It is both now, and not yet. Beginnings, middles and
endings, we are surrounded by them. And yet, all of them are filled, from
the beginning and to the end with those three: Faith, Hope and Love. These
are what brought us to being. These are what we live by, and these three
will sustain us as we depart in peace. Faith – Hope – Love. And the greatest
of these is love.
Every Blessing,
Mike
December Letter 2019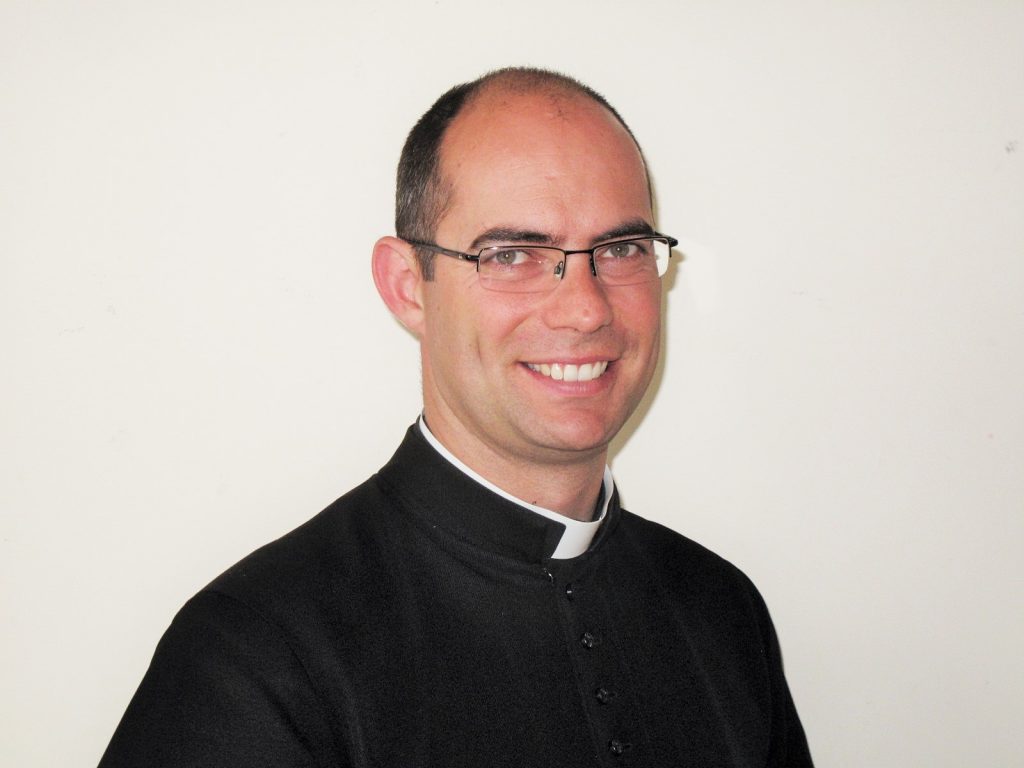 Dear Friends,
Like many households up and down the land the Vicarage household is eagerly awaiting the release of Frozen II – the latest Disney blockbuster. I remember well watching the original film on loop with Sophie, when she was younger, in the early hours of the morning when she not aware that 4am was not the time to get up and play!
For those who have not seen Frozen it is an adaptation of Hans Christian Anderson's story The Snow Queen. A kingdom is turned into disarray as, at the hands of its Queen, it becomes a winter wonderland in the height of summer. Princess Anna, Queen Elsa's sister, tries to remedy the situation but in the process becomes mortally wounded. But that doesn't stop her from first saving the Queen – her sister who wounded her – from being slain by the sword by an ambitious Prince before she dies. At the end of the story the kingdom is returned to summer, Anna returns to life, and relationships are restored. It is a story of love, sacrifice, honour, friendship, fear, and hope.
As I write, our Nation is gearing up for another General Election. The Country is polarised and The Union is under threat. The aforementioned values of Frozen seem so far from our current climate where so much of our public rhetoric and discourse is about division, mistrust, and greed to name but three. We have just observed Remembrance Sunday and honoured the sacrifice made by former generations but it is questionable whether we, as a society, would be prepared to make that sacrifice again if required.
In 2003 a pop group: The Black Eyed Peas released a song entitled Where is the Love? This question taunts me. Like the pop group, and you, I see events played out in the News: terrorism, neglect, abuse, murder, greed, betrayal, corruption, violence, religious and hate crimes, and I ask myself 'where is the love?' There are no easy
answers to the many problems in the world, but as Christians we can at least offer an answer the question posed by that pop group.
Love came down at Christmas. Love, in God incarnate, was born among us in a stable in Bethlehem. Love chose the path of humility and sacrifice by deigning to be born of simple country folk, living as one of us, setting an example of Godly living, and teaching and giving the values of The Kingdom. Love, knowing the cost of freedom and restoring the divine/human relationship, sacrificially gave himself over to being brutally executed. But that wasn't the end. Love rose from the dead so that we too might share in the resurrection and the glory of God's Kingdom. Love releases us from the bondage of sin and transforms us into being heralds of God's Kingdom.
And so when I see the News and become downhearted I am reminded of the millions of people who recognise love in the face of the babe of Bethlehem, Jesus Christ, and who in simple but powerful acts of kindness and generosity live the values of his Kingdom. I'm reminded of the people who befriend the lonely. I'm reminded of the people who take complete strangers to medical appointments. I'm reminded of the people who feed the hungry, shelter the homeless, and clothe the naked. I'm reminded of the people who campaign for justice and equality for all regardless of the personal cost to themselves. I'm reminded of the people who say their prayers faithfully for those who are sick or in need in any way. I'm reminded of those who simply smile at someone and who try to be a blessing in God's name to those around them. I am reminded that love came among us and that we too can radiate that gift of love among us.
Love came down at Christmas. And Love is God's gift to you again this Christmas… and every Christmas… and every day for that matter. In the power of God's love let us continue in those simple acts of kindness and generosity and together reveal something more of his love, light, and life in the world around us.
I wish you all a very happy and holy Christmas and every Blessing for the New Year.
In Christ,
Mike
November Letter 2019
Dear Friends,
November is a time and a season of remembering in many ways.
As I was reflecting on this a memory kept coming to mind. It was of an occasion when I met my great grandmother for what was, as far as I know, the first and only time. I was in my early teens and as the eldest sibling, was deemed old enough to know the secret that she was in fact my Nan's mother. I was forbidden to tell my younger brother and sister. It was strange meeting this frail old woman and not be able to acknowledge our relationship. Her story was of its time: as a pregnant teenage girl she was sent away to avoid family shame and arrangements were made for her baby to be brought up in another town. But I remember her now with thanks for who she was.
Much later, I think no more than twelve years ago, we finally learned the identity of my Nan's father and what became of him. He was a teenage boy at the time, His family moved soon afterwards and a few years later he sailed for Australia, where he joined the army and was posted to France as an Acting Lance Corporal in the 11th Battalion, Australian Infantry. He died on 15 April 1917, during the Battle of Lagnicourt. He has no known grave but is commemorated at the Villers-Bretonneaux Memorial, France. Now every November, when we remember those who gave their lives in times of war and conflict, I remember him – even though for most of my life I did not even know his name. I remember him as someone who through the chain of life, gave me life.
Our remembering during November may take several different forms and reasons: some very personal, others more communal. The month begins as in our churches we celebrate All Saints' Day when we remember and celebrate men and women in whose lives the Church as a whole has seen the grace of God powerfully at work. We give thanks for the examples and encouragement of their lives. Then on All Souls Day, we remember with thanksgiving before God those whom we have known more directly: those who gave us life, or who nurtured us in faith.
As the month ends, we will be on the edge of a new Church Year, about to step into Advent and our remembering will be a time of preparation as we turn again to the story of another pregnant teenage girl, who had the courage and blessing to bear God's Son to the world. A son who came to bring life to the world and for each of us who choose to believe in who he was and to remember him.
This month in all our remembering may we have cause to give thanks.
With Best Wishes,
Ruth
September Letter 2019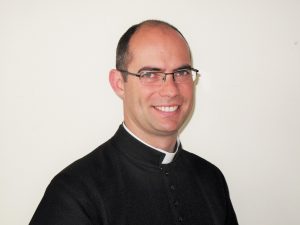 Dear Friends,
September is effectively the start of a New Year for many people. It is always a busy month with every group and committee in churches, schools and many other organizations the length and breadth of the country wanting to hold meetings so that they can make a 'good start'. If you read through this magazine you will read of all the things we are planning to do in Boxmoor over the next month – and beyond. It can make you dizzy just reading about it all. And thinking about Christmas – well that will immediately set you in a spin!
So what is it with all this 'busyness'? Why are we planning all these activities? And who are they for? As is so often the case, simple enough questions don't lead to simple answers. Is all this for the benefit of the congregations of this parish? Well, yes. We will enjoy taking part in all the things that are planned for the coming months, whether it be a Patronal Festival, Harvest Festival, Messy Church, Confirmation Service, Remembrance-tide, a Christmas Tree Festival, the Christmas fair or a Carol Service or any other of the dozens of things scheduled to take place over the coming months.
But we are not planning these things just for our own benefit. We are planning them for the benefit of friends and neighbours, and members of the parish who we don't even know – yet. We are seeking to invite people into the Church fellowship, to invite people into relationship with Jesus Christ. Why? Because having a relationship with Jesus Christ is something that we value; it is important to us and helps us in our lives, and so we want others to benefit from that relationship as we do. We want to travel with other people on a shared journey of discovery, and the sharing of that journey with other people of faith in our church fellowship is one of the most important things that we as a church can do.
So the question you should ask yourself as you read through all the events of the coming months is not really: 'Do I want to come to that?' It is rather: 'Who am I going to invite to come with me to this or that event?' By approaching things from this angle we start to engage in the most fundamental activity of the Church – namely MISSION.
Every Blessing,
Mike