February 2020
Dear Friends,
When we think about the Creation of the Universe, banged into being by that Cosmic gift of God, we think of a ginormous explosion of light. Flash-bang something from nothing, light from darkness: faith, hope and love springing from an act of the divine that we have to admit, we cannot conceive of let alone understand. Quarks, neutrinos and Higgs Bosun particles aside, we are blinded by it all. We can take it as a huge act of love – bringing into being absolutely everything. This very moment has its origins in that blast of love, and every fibre of our body is made from the possibility of potential life that burst forth in that minuscule, massive moment. The chances of us happening were infinitesimally small, and yet, here we are. From that loving bang of light comes the greatest hope ever. For hope is the assurance of things not seen, and while no-one but God could have predicted the incredibly small chance of life emerging from that big light, God knew and planned it. Creation was not random but deliberate, and we are here to tell the tale.
St Paul wrote to the Church in Corinth that there is a better way to live – a
better way of love. In what we think of as chapter 13 of his first letter to
them, he tells them what love is and why it is important. And he concludes
with very famous words, heard at weddings and funerals: that 'these three
remain – faith, hope and love, and the greatest of these is love'. It is these
three that abide, endure. Faith, hope and love that we carry with us all our
lives. These three that were there from the beginning and which we live by,
and which we carry beyond the grave. For while it is true that you can't take
anything with you when you go – there are no pockets in grave clothes –
while this is very true, actually we do take something with us when we go:
we take faith, hope and love, and the greatest of these is love.
For each of us has a beginning a middle and an end, and when we are living
the middle we don't pay much attention to the beginning nor the end,
except perhaps in Lent. And the story of the universe has a beginning, a
middle and an end, and it's true, we don't often think about that, living as
we do, about 4.5 billion years after our sun came into existence, with about
4.5 billion years to go – that is, we are slap bang in the middle of a cosmic
story whose beginning and end we barely comprehend. The death of the
planet, solar system or universe is something very strange to us. Yet we all
face death all the time: not just when Mary, or David or Alan or anyone else
takes their leave of us, but also at any time. Whenever we cross the road,
run down the stairs, get in a plane, we look death in the eye, assuming
casually that we are going to win.
We are not going to win. The Victor over death is not me or you, but Jesus
Christ, the alpha and omega – there from the beginning, present among us
and waiting to embrace us in resurrection life. So we are in what the
German theologians call die mitte der zeit – the middle time, between
incarnation and salvation. We have seen salvation with our eyes, and yet
we still wait for it. It is both now, and not yet. Beginnings, middles and
endings, we are surrounded by them. And yet, all of them are filled, from
the beginning and to the end with those three: Faith, Hope and Love. These
are what brought us to being. These are what we live by, and these three
will sustain us as we depart in peace. Faith – Hope – Love. And the greatest
of these is love.
Every Blessing,
Mike
December Letter 2019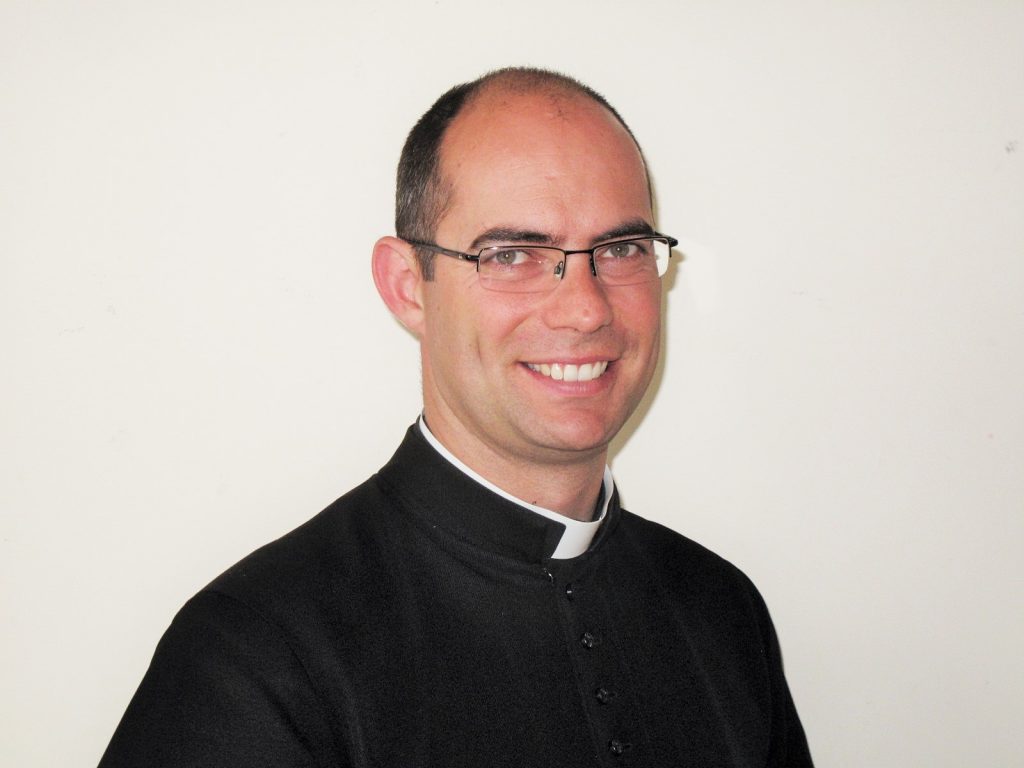 Dear Friends,
Like many households up and down the land the Vicarage household is eagerly awaiting the release of Frozen II – the latest Disney blockbuster. I remember well watching the original film on loop with Sophie, when she was younger, in the early hours of the morning when she not aware that 4am was not the time to get up and play!
For those who have not seen Frozen it is an adaptation of Hans Christian Anderson's story The Snow Queen. A kingdom is turned into disarray as, at the hands of its Queen, it becomes a winter wonderland in the height of summer. Princess Anna, Queen Elsa's sister, tries to remedy the situation but in the process becomes mortally wounded. But that doesn't stop her from first saving the Queen – her sister who wounded her – from being slain by the sword by an ambitious Prince before she dies. At the end of the story the kingdom is returned to summer, Anna returns to life, and relationships are restored. It is a story of love, sacrifice, honour, friendship, fear, and hope.
As I write, our Nation is gearing up for another General Election. The Country is polarised and The Union is under threat. The aforementioned values of Frozen seem so far from our current climate where so much of our public rhetoric and discourse is about division, mistrust, and greed to name but three. We have just observed Remembrance Sunday and honoured the sacrifice made by former generations but it is questionable whether we, as a society, would be prepared to make that sacrifice again if required.
In 2003 a pop group: The Black Eyed Peas released a song entitled Where is the Love? This question taunts me. Like the pop group, and you, I see events played out in the News: terrorism, neglect, abuse, murder, greed, betrayal, corruption, violence, religious and hate crimes, and I ask myself 'where is the love?' There are no easy
answers to the many problems in the world, but as Christians we can at least offer an answer the question posed by that pop group.
Love came down at Christmas. Love, in God incarnate, was born among us in a stable in Bethlehem. Love chose the path of humility and sacrifice by deigning to be born of simple country folk, living as one of us, setting an example of Godly living, and teaching and giving the values of The Kingdom. Love, knowing the cost of freedom and restoring the divine/human relationship, sacrificially gave himself over to being brutally executed. But that wasn't the end. Love rose from the dead so that we too might share in the resurrection and the glory of God's Kingdom. Love releases us from the bondage of sin and transforms us into being heralds of God's Kingdom.
And so when I see the News and become downhearted I am reminded of the millions of people who recognise love in the face of the babe of Bethlehem, Jesus Christ, and who in simple but powerful acts of kindness and generosity live the values of his Kingdom. I'm reminded of the people who befriend the lonely. I'm reminded of the people who take complete strangers to medical appointments. I'm reminded of the people who feed the hungry, shelter the homeless, and clothe the naked. I'm reminded of the people who campaign for justice and equality for all regardless of the personal cost to themselves. I'm reminded of the people who say their prayers faithfully for those who are sick or in need in any way. I'm reminded of those who simply smile at someone and who try to be a blessing in God's name to those around them. I am reminded that love came among us and that we too can radiate that gift of love among us.
Love came down at Christmas. And Love is God's gift to you again this Christmas… and every Christmas… and every day for that matter. In the power of God's love let us continue in those simple acts of kindness and generosity and together reveal something more of his love, light, and life in the world around us.
I wish you all a very happy and holy Christmas and every Blessing for the New Year.
In Christ,
Mike
November Letter 2019
Dear Friends,
November is a time and a season of remembering in many ways.
As I was reflecting on this a memory kept coming to mind. It was of an occasion when I met my great grandmother for what was, as far as I know, the first and only time. I was in my early teens and as the eldest sibling, was deemed old enough to know the secret that she was in fact my Nan's mother. I was forbidden to tell my younger brother and sister. It was strange meeting this frail old woman and not be able to acknowledge our relationship. Her story was of its time: as a pregnant teenage girl she was sent away to avoid family shame and arrangements were made for her baby to be brought up in another town. But I remember her now with thanks for who she was.
Much later, I think no more than twelve years ago, we finally learned the identity of my Nan's father and what became of him. He was a teenage boy at the time, His family moved soon afterwards and a few years later he sailed for Australia, where he joined the army and was posted to France as an Acting Lance Corporal in the 11th Battalion, Australian Infantry. He died on 15 April 1917, during the Battle of Lagnicourt. He has no known grave but is commemorated at the Villers-Bretonneaux Memorial, France. Now every November, when we remember those who gave their lives in times of war and conflict, I remember him – even though for most of my life I did not even know his name. I remember him as someone who through the chain of life, gave me life.
Our remembering during November may take several different forms and reasons: some very personal, others more communal. The month begins as in our churches we celebrate All Saints' Day when we remember and celebrate men and women in whose lives the Church as a whole has seen the grace of God powerfully at work. We give thanks for the examples and encouragement of their lives. Then on All Souls Day, we remember with thanksgiving before God those whom we have known more directly: those who gave us life, or who nurtured us in faith.
As the month ends, we will be on the edge of a new Church Year, about to step into Advent and our remembering will be a time of preparation as we turn again to the story of another pregnant teenage girl, who had the courage and blessing to bear God's Son to the world. A son who came to bring life to the world and for each of us who choose to believe in who he was and to remember him.
This month in all our remembering may we have cause to give thanks.
With Best Wishes,
Ruth
September Letter 2019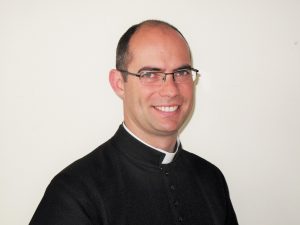 Dear Friends,
September is effectively the start of a New Year for many people. It is always a busy month with every group and committee in churches, schools and many other organizations the length and breadth of the country wanting to hold meetings so that they can make a 'good start'. If you read through this magazine you will read of all the things we are planning to do in Boxmoor over the next month – and beyond. It can make you dizzy just reading about it all. And thinking about Christmas – well that will immediately set you in a spin!
So what is it with all this 'busyness'? Why are we planning all these activities? And who are they for? As is so often the case, simple enough questions don't lead to simple answers. Is all this for the benefit of the congregations of this parish? Well, yes. We will enjoy taking part in all the things that are planned for the coming months, whether it be a Patronal Festival, Harvest Festival, Messy Church, Confirmation Service, Remembrance-tide, a Christmas Tree Festival, the Christmas fair or a Carol Service or any other of the dozens of things scheduled to take place over the coming months.
But we are not planning these things just for our own benefit. We are planning them for the benefit of friends and neighbours, and members of the parish who we don't even know – yet. We are seeking to invite people into the Church fellowship, to invite people into relationship with Jesus Christ. Why? Because having a relationship with Jesus Christ is something that we value; it is important to us and helps us in our lives, and so we want others to benefit from that relationship as we do. We want to travel with other people on a shared journey of discovery, and the sharing of that journey with other people of faith in our church fellowship is one of the most important things that we as a church can do.
So the question you should ask yourself as you read through all the events of the coming months is not really: 'Do I want to come to that?' It is rather: 'Who am I going to invite to come with me to this or that event?' By approaching things from this angle we start to engage in the most fundamental activity of the Church – namely MISSION.
Every Blessing,
Mike