Letter from the Associate Minister – October 2020
You may have read in last month's magazine a piece I wrote about a book "Mandala: Way-Wandering", that had been sent to me by an old friend. He had written it as a reflective account of his life, people he had met along life's way, conversations, and his own exploration of faith and meaning. I wrote it intending it to be the magazine letter, but I had mis-read the rota and it was not my turn. But now it is my turn, so I am thinking again what I can say for this month's magazine and this book is still very much in my mind. In part, this is because now also it has been announced that I will be leaving Boxmoor at the beginning of November and my journey in life and ministry will be taking yet another turn. It causes me to reflect on how often paths in life cross, sometimes through choices we make, sometimes without us realising, and we meet people, experience events that help shape who we are, prompt us into new ways of thinking and being.
I first came to Boxmoor when I was ordained in 2009. By then I had already spent 5 years in a different form of church ministry. After a year training in Cambridge I came to Boxmoor and spent a happy three and a half years in ministry here as a curate. Between leaving in January 2012 and returning to Boxmoor in 2018, I served as a priest in two parishes in St Albans, a parish in Welwyn Garden City as well as some short and two longer periods of time in the Diocese of Kagera in Tanzania where I had the privilege of both teaching in a theological college and preaching in many parishes that could not be more different to this. It has been a rich tapestry of experience and learning. But it does not end here as I prepare to leave and go on in a different form of ministry again.
At the end of that piece on "Way-Wandering", last month I spoke of how the book reminded me to be grateful for the many people who have been important to me in my own journeys in life and ministry – many of whom of course are here in Boxmoor. In some ways it feels far too soon to move on, but I believe God has made it clear it is the right time for this next step, and I will not be going without gratitude for this time back here in Boxmoor.
So thank you to all of you here for all that you are, all that you have shared and all that I have learned in these last two years and those who also were part of my journey when our paths crossed before. I will miss the people of Boxmoor but will not be far away and maybe in some way again in the future can look forward to our paths crossing again.
God bless, and thank you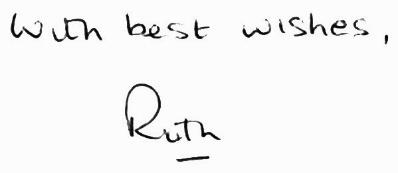 Vicar's Letter – September 2020
Dear Friends,
The end of August and the beginning of September usually herald a frenzy of activity as clubs and societies, schools and universities, friends and work colleagues return from their summer break. Children are preparing to start a new school year and possibly even a new school or go up to university; parents are busy making sure school and club uniforms fit, shoes bought, and everything labelled (thank God for sticky labels is all I can say!); teachers and club leaders have mapped-out the curriculum and activities for the term ahead; and work colleagues are once again back into the daily routine. It's so nice to be able to talk about something so usual and normal actually taking place in 2020! Of course, by the time September comes round circumstances might have changed. But for the time being it is quite comforting (even energising) to be able plan for something that symbolises a new start.
I suspect I am not alone in wanting this year to be over. So many hopes and dreams have been dashed; so much pain and distress has been experienced by so many; so much isolation and loneliness. It's not been fun. And although there are still 3 months until the end of the year (which will no doubt pass sooner than we think) the new beginning September ushers in is a moment for us to draw a line in the sand and start again. As a Parish things will be starting-up again, albeit taking into consideration the various regulations and restrictions: St Francis' and St Stephen's will once again have regular Sunday morning services (please see the Diary pages and The Vicar writes pages for details); Baptisms will take place again; our work with schools and children will resume – starting with a Children's Praise Service and Picnic on Sunday 6 September; our Halls will be available for clubs and societies to meet in; Evening services will resume; and our choir will be permitted to sing on our behalf although it looks highly unlikely that we, the congregation, will be able to resume hymn singing for some time to come. Things are starting again.
Recently I have conducted quite a few one-on-one Baptism preparations sessions with families. During these I have been reminded that in the Baptism service I ask if the candidate/parents/godparents will repent of their sins. The word repent is usually understood to mean sorry – a helpful interpretation – but it also means to turn around, to start again. We are invited at baptism to stop walking in the ways of sin, to turn around and start walking in the opposite direction in the ways of Christ. And at the moment of Baptism we are quite literally born again into this new life in Christ by buried in the waters of Christ's death and resurrection and rising to new life with him.
As Christians our Baptism shapes our existence. It not only provides our starting point but also shapes the journey we are to take through life – a life of discovering God's nature and character and the unique relationship we share; a life framed by the values of his Kingdom of love, justice, mercy, kindness, and forgiveness to name just a few; a life where we can start over provided we repent (in both senses) and amend our ways.
As we start again as a society and a Church after lockdown perhaps this understanding of starting again, of repenting, will be helpful to us. Perhaps there are things we were doing pre-lockdown (and even during) of which we need to repent? Perhaps there were things we were doing that need to stop? Perhaps our compass needs re-setting to follow in the ways of Christ? Perhaps we need to return to the Church gathered and take our place once more among our friends in offering prayer and praise to God's holy name? If this is the case, and you are anxious about coming out, please speak with a member of clergy who can advise on which services are most appropriate.
As ever, my prayers and blessings to you all.
Mike
Palm Sunday – 5 April 2020
My Brothers and Sisters in Christ,
This Sunday, Palm Sunday, marks the beginning of Holy Week; the most special week in the Christian calendar. On Sunday we recall Jesus' triumphant entry into Jerusalem, riding into town on a donkey as a humble King; hailed by the crowds as their long awaited Messiah. By Friday the fickle crowd now shout out 'crucify' to the same man. During this Holy Week we journey with Christ and his first disciples as he prepares them for his impending arrest, trial, and execution. We, like those first disciples, receive some final instruction and teaching from the one who brings us into a new relationship with God the Father. Ordinarily we would share in the gift of the Holy Eucharist in thanksgiving and remembrance of Jesus' Last Supper with his disciples – his gift of himself as the new covenant of life, light, and love where forgiveness and mercy are the new norms. Sadly we will not be able to share in this most wonderful Sacrament this year. We are given the greatest of all the commandments to love one another and are given the example of loving, sacrificial service, regardless of status or position. We walk with Jesus to his death on the Cross and share in the desolation of his first followers as they bury his body in a nearby tomb.
So much is crammed into these few short days. And yet I haven't mentioned Jesus' turning over of the money changers tables in the Temple, or his being anointed with costly oil and his feet bathed in tears. I haven't mentioned his betrayal at the hands of Judas for 30 pieces of silver nor Peter's threefold denial and the disciples' abandonment of their Lord. I haven't mentioned the jealousy and fear of the religious authorities leading to their cowardly and drastic act of arresting Jesus under the cover of darkness or the paranoia of the Roman leaders to do anything to prevent a riot.
So much is happening. And yet, for most of us this week, very little will happen. Bound by the physical and social distancing 'new norms' of society we will not be able to celebrate and commemorate these pivotal moments in Jesus' life like we would normally. We are not able to process on Palm Sunday and receive our palm cross. We are not able to walk the Via Dolorosa by taking part in our annual Stations of the Cross at St Francis on Wednesday or along the Moor on Good Friday. We are not able to spend an hour together on Good Friday at the foot of the cross – upon which hung the Saviour of the world, or watch and wait with Jesus in the Garden of Gethsemane.
But all is not lost. Yes, our traditional model of observance is not available this year but that does not stop us from observing in new ways. Our doors may be closed and we may be isolated from each other but our worship of almighty God can, and must, go on. You will see from the website that new resources have been, and will continue to be, made available to help us observe this most Holy Week. There is the Liturgy for Palm Sunday – enhanced by music to the hymns played on our own organ. There is a tutorial on how to make your own palm cross out of paper. There is a recording of Compline – perhaps you might like to use this each evening as you join with the prayers of the Church throughout the world for the sick, our health care workers, and each other. There are Stations of the Cross appropriate for adults and families respectively. There is a competition to design and make your own Easter Garden – you can be as creative as you like (see poster on website for details). You could read Matthew 26: 17-30 either alone or with your family and share bread and wine imagining that you were in that Upper Room with Jesus and his first disciples. You could spend some time on Good Friday gazing at a cross or crucifix and reflecting on what Christ's atoning sacrifice means for you. Families could check out the resources offered by our Diocesan Children's Mission Enabler for each of the principal days of Holy Week – again links to these can be found on our website. Texts to sermons and reflections will be available.
Of course, our offerings are not the only resources available. St Albans Abbey will be sharing their liturgies and reflections along with many other churches up and down the land. The Archbishops will most likely be inviting us to join with them in worship once again. There are many ways in which we can connect with God during this most Holy Week and give thanks for the ultimate gift of forgiveness as shown in the out stretched arms of Jesus on the Cross. I encourage you all to observe this Holy Week in whatever way is most appropriate and beneficial to you.
Our doors may be shut but the Church carries on. Over recent days the words to one of our well- known and loved hymns has echoed through my mind: The day thou gavest, Lord, is ended (words below). The Church is not about buildings, or continents, or empires but about people. People in relationship with God the Father through Jesus the Son and in the power of the Spirit; and people in relationship with each other. I have been truly touched by the way our congregation has been caring for each other and for those who do not worship with us. I have received many offers of help for folk who are isolating and in need of medication and shopping from people who are on the edge of joining our worshipping community. I have been encouraged by the commitment to pray for the life of the Parish and those who sick, lonely, dying, or caring for people. I have been humbled and privileged to preside at the Holy Eucharist from my study in the Vicarage where I have been able to bring to the Lord our cares and concern, our joys and thanksgivings, as Jesus becomes present in our midst in a very particular way through the most holy Sacrament of the Altar.
We may not be able to meet together, and it may feel like we are alone, but we are not. We are part of the Body of Christ and it is truly lovely to see the body being made manifest in new and existing ways in our community. Ruth and I continue to be faithful in saying our prayers for you and your loved ones. Please continue to pray for us and please let us know if you or anyone you know is in need of prayer and/or help.
As we draw ever closer to Easter I send you love and best wishes.
May the Lord bless and keep us all in the palm of his hand until we meet again.
In the love of Christ,
Mike
March 2020
Dear Friends,
As I sat down to write the letter for this month's magazine, I had no idea what I was going to say. So I wrote the usual 'Dear Friends,' and then realised how infrequently I write letters to friends these days – or receive letters from them for that matter.
We have so many other ways of communicating and often these are more quickly done to share information or make a request.
Most days I receive at least one message from colleagues and friends in Tanzania – nearly always by WhatsApp. They are short but serve the purpose and my responses are usually similarly short and to the point.
Friends here are more likely to use text – again usually for information, requests or perhaps arranging a meeting.
And then there are those notes we receive perhaps once a year, summarising news, slotted into Christmas cards, or written on the card itself. Such a scribbled 'we must meet up again soon' in a card I sent resulted in meeting up with a friend last week.
We have known each other for maybe 30 years now, first as colleagues for a few years until our career paths took us in different directions. We have met up once or twice, but otherwise it has been mostly those annual Christmas card catch-ups. This year she had made a resolution to respond to such glib notes by doing something to make it happen. It was very good to spend time together and to catch up face to face – and because we have built a strong relationship, not all of it needed words – some came in wordless understanding.
On the train home I was reading a book in preparation for our Lent course on Prayer, and it dawned on me how much these experiences of keeping in contact with friends have in common with our experiences of prayer.
'Prayer is relationship' Stephen Cottrell says in his book 'Praying through Life', and it begins in meeting with (encounter), getting to know and through conversation with one who we know loves and accepts us for who we are.
Our prayers will take many different forms. Sometimes they will be short and to the point, they may include requests, they may use words or be in wordless understanding, or even discovered in spending time, sitting down with no idea what we are going to say.
There will be two opportunities to follow our Lent course – Monday evenings at St John's and Thursday mornings at St Stephen's, beginning in the first week of March. In five sessions we will look at prayer in its many forms and experiences – through exploring what, why, where, when and how. There is still time – why not join us?
With best wishes,
Ruth
February 2020
Dear Friends,
When we think about the Creation of the Universe, banged into being by that Cosmic gift of God, we think of a ginormous explosion of light. Flash-bang something from nothing, light from darkness: faith, hope and love springing from an act of the divine that we have to admit, we cannot conceive of let alone understand. Quarks, neutrinos and Higgs Bosun particles aside, we are blinded by it all. We can take it as a huge act of love – bringing into being absolutely everything. This very moment has its origins in that blast of love, and every fibre of our body is made from the possibility of potential life that burst forth in that minuscule, massive moment. The chances of us happening were infinitesimally small, and yet, here we are. From that loving bang of light comes the greatest hope ever. For hope is the assurance of things not seen, and while no-one but God could have predicted the incredibly small chance of life emerging from that big light, God knew and planned it. Creation was not random but deliberate, and we are here to tell the tale.
St Paul wrote to the Church in Corinth that there is a better way to live – a
better way of love. In what we think of as chapter 13 of his first letter to
them, he tells them what love is and why it is important. And he concludes
with very famous words, heard at weddings and funerals: that 'these three
remain – faith, hope and love, and the greatest of these is love'. It is these
three that abide, endure. Faith, hope and love that we carry with us all our
lives. These three that were there from the beginning and which we live by,
and which we carry beyond the grave. For while it is true that you can't take
anything with you when you go – there are no pockets in grave clothes –
while this is very true, actually we do take something with us when we go:
we take faith, hope and love, and the greatest of these is love.
For each of us has a beginning a middle and an end, and when we are living
the middle we don't pay much attention to the beginning nor the end,
except perhaps in Lent. And the story of the universe has a beginning, a
middle and an end, and it's true, we don't often think about that, living as
we do, about 4.5 billion years after our sun came into existence, with about
4.5 billion years to go – that is, we are slap bang in the middle of a cosmic
story whose beginning and end we barely comprehend. The death of the
planet, solar system or universe is something very strange to us. Yet we all
face death all the time: not just when Mary, or David or Alan or anyone else
takes their leave of us, but also at any time. Whenever we cross the road,
run down the stairs, get in a plane, we look death in the eye, assuming
casually that we are going to win.
We are not going to win. The Victor over death is not me or you, but Jesus
Christ, the alpha and omega – there from the beginning, present among us
and waiting to embrace us in resurrection life. So we are in what the
German theologians call die mitte der zeit – the middle time, between
incarnation and salvation. We have seen salvation with our eyes, and yet
we still wait for it. It is both now, and not yet. Beginnings, middles and
endings, we are surrounded by them. And yet, all of them are filled, from
the beginning and to the end with those three: Faith, Hope and Love. These
are what brought us to being. These are what we live by, and these three
will sustain us as we depart in peace. Faith – Hope – Love. And the greatest
of these is love.
Every Blessing,
Mike
December Letter 2019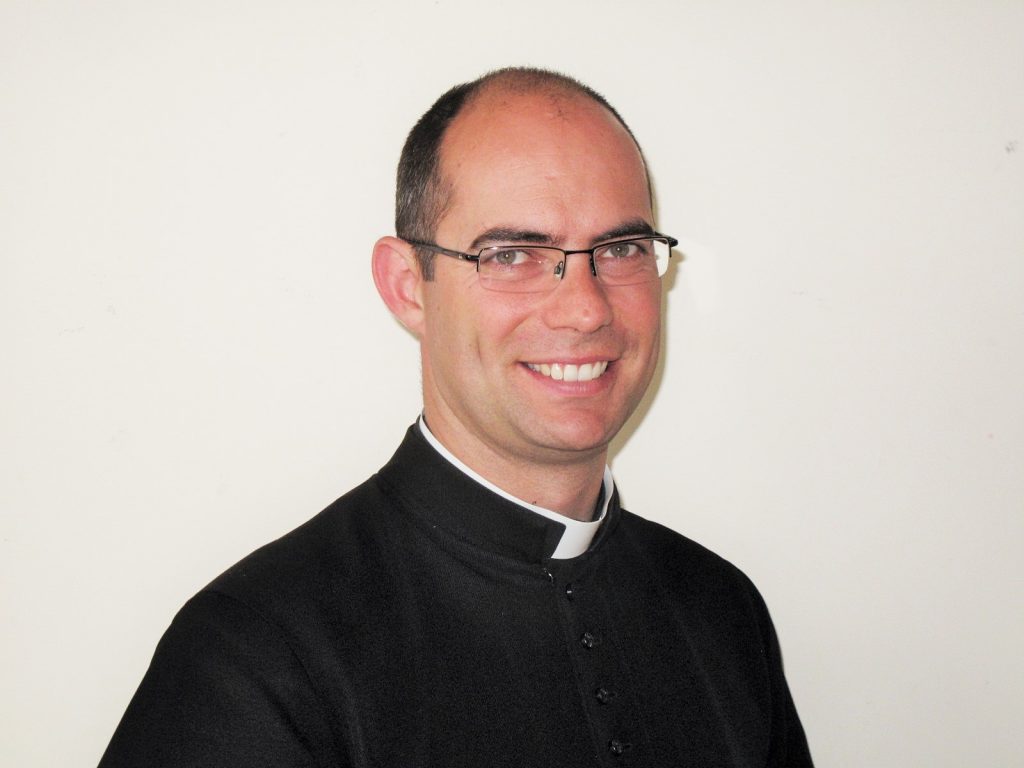 Dear Friends,
Like many households up and down the land the Vicarage household is eagerly awaiting the release of Frozen II – the latest Disney blockbuster. I remember well watching the original film on loop with Sophie, when she was younger, in the early hours of the morning when she not aware that 4am was not the time to get up and play!
For those who have not seen Frozen it is an adaptation of Hans Christian Anderson's story The Snow Queen. A kingdom is turned into disarray as, at the hands of its Queen, it becomes a winter wonderland in the height of summer. Princess Anna, Queen Elsa's sister, tries to remedy the situation but in the process becomes mortally wounded. But that doesn't stop her from first saving the Queen – her sister who wounded her – from being slain by the sword by an ambitious Prince before she dies. At the end of the story the kingdom is returned to summer, Anna returns to life, and relationships are restored. It is a story of love, sacrifice, honour, friendship, fear, and hope.
As I write, our Nation is gearing up for another General Election. The Country is polarised and The Union is under threat. The aforementioned values of Frozen seem so far from our current climate where so much of our public rhetoric and discourse is about division, mistrust, and greed to name but three. We have just observed Remembrance Sunday and honoured the sacrifice made by former generations but it is questionable whether we, as a society, would be prepared to make that sacrifice again if required.
In 2003 a pop group: The Black Eyed Peas released a song entitled Where is the Love? This question taunts me. Like the pop group, and you, I see events played out in the News: terrorism, neglect, abuse, murder, greed, betrayal, corruption, violence, religious and hate crimes, and I ask myself 'where is the love?' There are no easy
answers to the many problems in the world, but as Christians we can at least offer an answer the question posed by that pop group.
Love came down at Christmas. Love, in God incarnate, was born among us in a stable in Bethlehem. Love chose the path of humility and sacrifice by deigning to be born of simple country folk, living as one of us, setting an example of Godly living, and teaching and giving the values of The Kingdom. Love, knowing the cost of freedom and restoring the divine/human relationship, sacrificially gave himself over to being brutally executed. But that wasn't the end. Love rose from the dead so that we too might share in the resurrection and the glory of God's Kingdom. Love releases us from the bondage of sin and transforms us into being heralds of God's Kingdom.
And so when I see the News and become downhearted I am reminded of the millions of people who recognise love in the face of the babe of Bethlehem, Jesus Christ, and who in simple but powerful acts of kindness and generosity live the values of his Kingdom. I'm reminded of the people who befriend the lonely. I'm reminded of the people who take complete strangers to medical appointments. I'm reminded of the people who feed the hungry, shelter the homeless, and clothe the naked. I'm reminded of the people who campaign for justice and equality for all regardless of the personal cost to themselves. I'm reminded of the people who say their prayers faithfully for those who are sick or in need in any way. I'm reminded of those who simply smile at someone and who try to be a blessing in God's name to those around them. I am reminded that love came among us and that we too can radiate that gift of love among us.
Love came down at Christmas. And Love is God's gift to you again this Christmas… and every Christmas… and every day for that matter. In the power of God's love let us continue in those simple acts of kindness and generosity and together reveal something more of his love, light, and life in the world around us.
I wish you all a very happy and holy Christmas and every Blessing for the New Year.
In Christ,
Mike
November Letter 2019
Dear Friends,
November is a time and a season of remembering in many ways.
As I was reflecting on this a memory kept coming to mind. It was of an occasion when I met my great grandmother for what was, as far as I know, the first and only time. I was in my early teens and as the eldest sibling, was deemed old enough to know the secret that she was in fact my Nan's mother. I was forbidden to tell my younger brother and sister. It was strange meeting this frail old woman and not be able to acknowledge our relationship. Her story was of its time: as a pregnant teenage girl she was sent away to avoid family shame and arrangements were made for her baby to be brought up in another town. But I remember her now with thanks for who she was.
Much later, I think no more than twelve years ago, we finally learned the identity of my Nan's father and what became of him. He was a teenage boy at the time, His family moved soon afterwards and a few years later he sailed for Australia, where he joined the army and was posted to France as an Acting Lance Corporal in the 11th Battalion, Australian Infantry. He died on 15 April 1917, during the Battle of Lagnicourt. He has no known grave but is commemorated at the Villers-Bretonneaux Memorial, France. Now every November, when we remember those who gave their lives in times of war and conflict, I remember him – even though for most of my life I did not even know his name. I remember him as someone who through the chain of life, gave me life.
Our remembering during November may take several different forms and reasons: some very personal, others more communal. The month begins as in our churches we celebrate All Saints' Day when we remember and celebrate men and women in whose lives the Church as a whole has seen the grace of God powerfully at work. We give thanks for the examples and encouragement of their lives. Then on All Souls Day, we remember with thanksgiving before God those whom we have known more directly: those who gave us life, or who nurtured us in faith.
As the month ends, we will be on the edge of a new Church Year, about to step into Advent and our remembering will be a time of preparation as we turn again to the story of another pregnant teenage girl, who had the courage and blessing to bear God's Son to the world. A son who came to bring life to the world and for each of us who choose to believe in who he was and to remember him.
This month in all our remembering may we have cause to give thanks.
With Best Wishes,
Ruth
September Letter 2019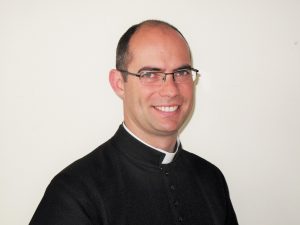 Dear Friends,
September is effectively the start of a New Year for many people. It is always a busy month with every group and committee in churches, schools and many other organizations the length and breadth of the country wanting to hold meetings so that they can make a 'good start'. If you read through this magazine you will read of all the things we are planning to do in Boxmoor over the next month – and beyond. It can make you dizzy just reading about it all. And thinking about Christmas – well that will immediately set you in a spin!
So what is it with all this 'busyness'? Why are we planning all these activities? And who are they for? As is so often the case, simple enough questions don't lead to simple answers. Is all this for the benefit of the congregations of this parish? Well, yes. We will enjoy taking part in all the things that are planned for the coming months, whether it be a Patronal Festival, Harvest Festival, Messy Church, Confirmation Service, Remembrance-tide, a Christmas Tree Festival, the Christmas fair or a Carol Service or any other of the dozens of things scheduled to take place over the coming months.
But we are not planning these things just for our own benefit. We are planning them for the benefit of friends and neighbours, and members of the parish who we don't even know – yet. We are seeking to invite people into the Church fellowship, to invite people into relationship with Jesus Christ. Why? Because having a relationship with Jesus Christ is something that we value; it is important to us and helps us in our lives, and so we want others to benefit from that relationship as we do. We want to travel with other people on a shared journey of discovery, and the sharing of that journey with other people of faith in our church fellowship is one of the most important things that we as a church can do.
So the question you should ask yourself as you read through all the events of the coming months is not really: 'Do I want to come to that?' It is rather: 'Who am I going to invite to come with me to this or that event?' By approaching things from this angle we start to engage in the most fundamental activity of the Church – namely MISSION.
Every Blessing,
Mike