PLEASE NOTE THAT ALTHOUGH OUR CHURCH BUILDINGS ARE CLOSED, WE ARE STILL VERY MUCH AT WORK IN THIS COMMUNITY – OFFERING LOVE, PRAYER, AND SUPPORT.
WE REGRET, WITH DEEP SADNESS, THAT YOU ARE NO LONGER ABLE TO COME INTO OUR CHURCHES FOR PRIVATE PRAYER OR DIVINE WORSHIP.
IF YOU ARE IN NEED PLEASE CONTACT A MEMBER OF THE CLERGY. WE WILL DO OUR BEST TO SUPPORT YOU DURING THIS TIME OF NATIONAL EMERGENCY.
WORSHIP RESOURCES FOR PRAYERS AT HOME CAN BE FOUND UNDER THE SERVICES TAB.
Worship at Home Resources
Visit our suspended services page to follow and join in with Sunday Mass here.
Letter From The Vicar – 20 March 2020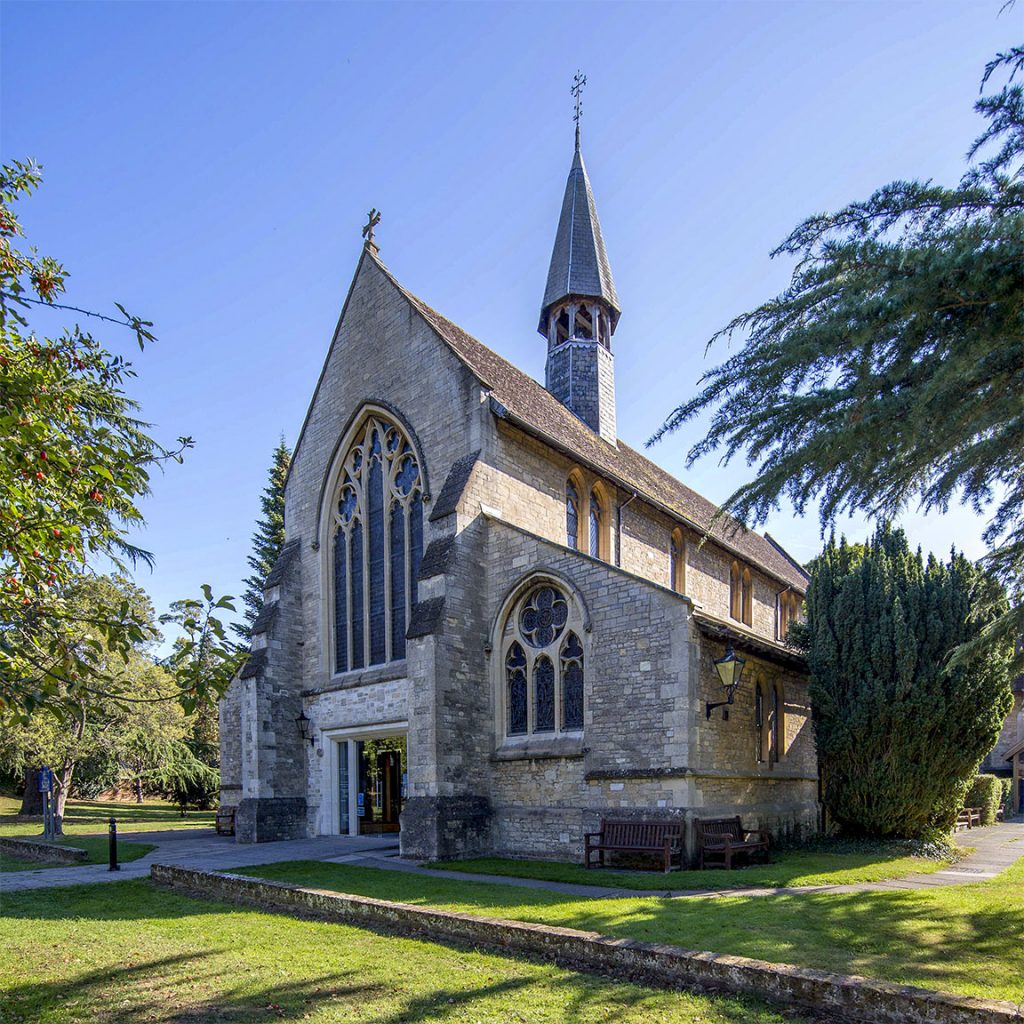 My Brothers and Sisters in Christ,
You will no doubt have heard by now that the Archbishops of Canterbury and York have decreed that all public Acts of Worship are to be suspended until further notice due to the Coronavirus Covid-19 pandemic and the advice received from HM Government and Public Health England.
This is an unprecedented move in the history of the Church of England but it must be so in order to contain the spread and effect of this virus. The Archbishops have urged us to 'find new ways of being Church' in times when we are unable to come together. For many being a member of the Church is not just about our faith but also an opportunity to meet with friends and family. With many of our congregation and parishioners in self-isolation, and with the guidance regarding social distancing, it is impossible to maintain these ties via the normal means. But that does not mean that there is nothing we can do.
Firstly, Ruth and I have put together a list of people whom we know to be in the 'vulnerable/at risk' or 'carers' brackets and have encouraged specific members of the worshipping community to make contact with them. This is not an exhaustive list. If you, or someone you know, could benefit from a frequent call please get in touch with the clergy.
Secondly, although public Acts of Worship have been suspended that does not prevent the Eucharist and Morning and Evening Prayer being said privately. We will continue to offer the Eucharist each Sunday for the life of our Parish and Nation and to say our prayers morning and evening. Some debate over the exact definition of 'private' is being played out. For the time being the Eucharist will be said behind locked doors. We are exploring the possibility of filming the Eucharist so that you can participate with us via YouTube.
Thirdly, we have added to our website some new Worship materials which you might find helpful to use at home. Among them are some specific prayers for those who are anxious, sick, or in isolation. There is also a copy of the Sunday Parish Eucharist which you might like to pray your way through, at 9.30am, on Sunday, as the Eucharist is offered privately in church.
Fourthly, we know that many of you value the preaching ministry of this Parish (which is very humbling to us your preachers). We will endeavor to put a new Sermon/Reflection on our Website each week.
There will be a limited number of Newsletters printed for those whom we know to be without computer capability – please let us know if you fall into this category. However, for the vast the majority the Newsletter will be emailed to you directly or can be found on the Website. If you wish to be added to the email list, please email stjohnchurchnews@stjohnsboxmoor.org.uk. We are also exploring ways for the Parish Magazine to be uploaded to the website. Please check the website for other news and resources to help you continue to worship whilst we are unable to meet.
No doubt as we journey through these uncharted waters things will change and we'll come up with new and imaginative ways of worshipping together whilst being apart. Ruth and I will use the Newsletter to keep you informed of any changes. Do also check out our Facebook page.
As ever, Ruth and I are here to serve, to pray, to love, to laugh, to cry, and be alongside you as best as we can be. If you have any specific prayer requests or if we can do anything to help at this time, please let us know. You can contact us direct or via the Parish Office.
Be assured of our prayers, for you and your loved ones, at this challenging time for our Nation.
In the love of Christ,
Mike (The Reverend Michael Macey – Vicar)
Prayer Resources During Isolation
If you are unable to attend church on Sunday's, you can check out the prayer resource available on the Church of England.
#LiveLent: Care for Gods Creation – 2020 Lent Campaign. Weekly themes around the first Genesis account of creation. (Available via their App/ Daily Newsletters) Sign up here.
Time to Pray App – Daily Prayer with variations suitable for the day/ occasion. Downloadable here.
BBC's Daily Service and Sunday Worship – Radio programmes here.
Prayer for the Day – Audio or Text Prayer of the day, available here.
Smart Speakers – Daily Prayer and #LentLive audio content available to listen to here.
Upcoming Suspended Services
Due to the current Covid – 19 situation, we have had to suspend all upcoming services. We have produced resources for you to follow along at home. (Please follow the link below to the relevant resources.) We will be posting recordings of the services so you can watch back later on.