Services
We look forward to welcoming to our services this Holy Week and Easter. Covid-secure Measures are in place to you safe as we walk with Christ to his Cross, and then celebrate with joy his Resurrection.

You can join our "Easter Services at Home" here.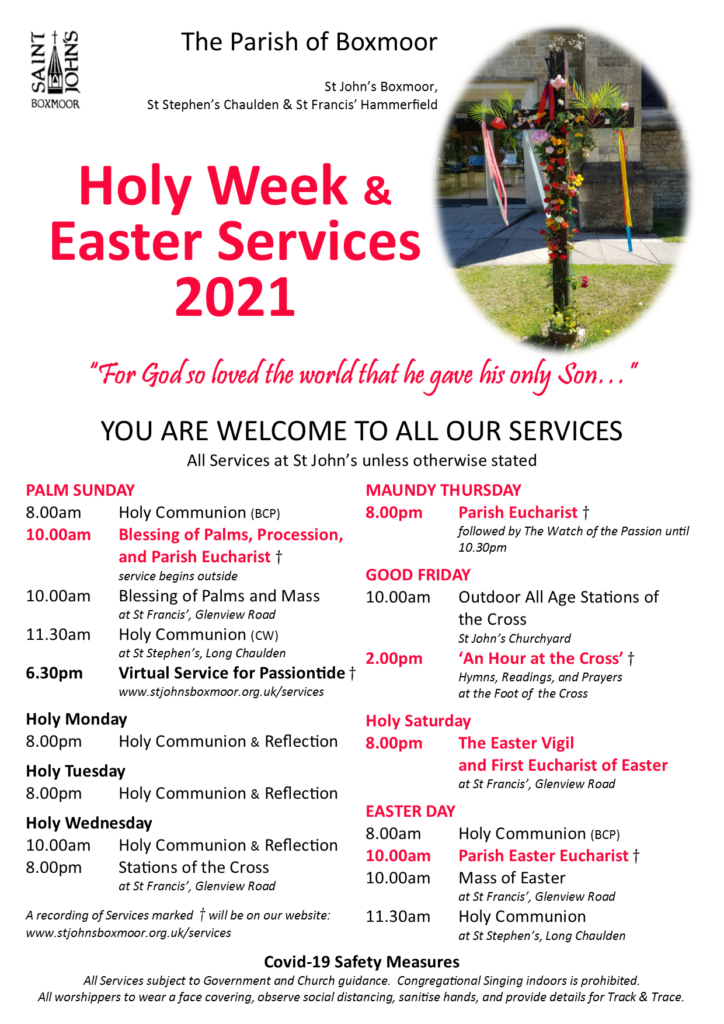 Easter at Home for Children
With travel restrictions still in place, combined with other restrictions on meeting friends and family, we have put together some resources for children and families to do this Easter. These include:
* Making Palm Leaves
* Etching a Cross
* Easter Scavenger Hunt
* Making Hot Cross Buns
* Easter Garden Competition
and more.